PARTI Bangsa Malaysia (PBM) has urged the Government to formulate stricter laws to curb and totally eradicate the viewing and sharing of child pornography in the country.
Apart from organising more awareness campaigns and programmes, the related laws must be enhanced to provide harsher penalties against offenders, the party noted.
This follows news reports stating that from 2017 to August this year, there have been 106,000 Malaysian-registered internet addresses suspected of sharing child pornography – a development which PBM said was "greatly disturbing" and warranted "urgent attention".
In a statement today, PBM Youth chief Na'im Brundage said every effort must be made to protect children, who are among the most vulnerable groups.
Calling for concerted efforts from all walks of life to tackle the matter, Na'im said the onus cannot rest with the authorities alone and must involve the participation of all, from parents and teachers to enforcement bodies.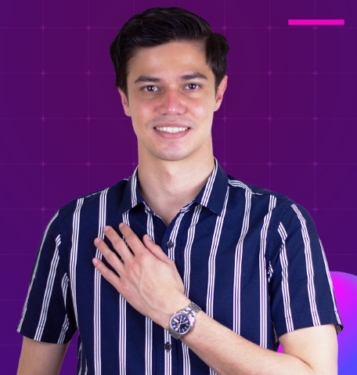 "Parents play a key role in guiding their children and educating them against the evils of pornography, while those who suffer from porn addiction should themselves come forward and seek help," he said.
"Porn addiction, like every other addiction, can be treated and cured and is not something anyone has to live with."
"Play a more effective role"
PBM also called on the Government to "enhance" the Royal Malaysian Police Force (PDRM's) Sexual, Women and Children Crime Investigation Division (D11) and Malaysian Internet Crime Against Children (MICAC) investigation units to play a more "effective role" in tackling crimes involving children.
According to the D11 unit, browsing activities, including uploading and downloading of child pornography, have been increasing every year – a "very worrying" trend, according to PBM.
"Each and every individual must play a key role towards ensuring the safety and wellbeing of our children, and PBM strongly supports every effort to put an end to all forms of pornography," said Na'im.
Women, Family and Community Development Minister Datuk Seri Rina Harun, who revealed the statistics on Sunday (Sept 4), said her ministry has since formed a committee to manage "social media issues" involving children.
Counselling is also provided in 108 district welfare departments nationwide, while 140 child protection teams have been formed and 299 assistants appointed.
Meanwhile, Na'im noted that viewing pornography in any form has serious negative implications and can cause users to become increasingly aggressive, depressed or even addicted to sex.
"Studies have revealed that even three hours of viewing porn a week can cause a noticeable reduction in grey matter in key parts of the brain," he said. "When brain connections are involved, it means they impact one's behaviour and mood."
The internet, on the other hand, is "swarming" with pornographic materials, with such content being easily available on over 500,000 websites and 370 million pages.
"Internet porn is easily accessible, affordable and anonymous, with easy internet access via social media, email and mobile apps and the average age of first exposure to porn being as young as 11 years old.
"In fact, reports have stated that every second, over 30,000 internet users are viewing porn, while 68 mil people search for porn materials every day," Na'im noted. – Sept 8, 2022
Main pic credit: Getty