BRAND Soul, Malaysia's leading brand strategy consultancy firm, has launched the world's first artificial intelligence (AI)-driven marketing strategy platform in collaboration with Robotic Marketer.
Recognised for its sustainable brand building and marketing strategy formulation, the new partnership is a women-led venture by Stella Wong and Mellissa Smith which aspires to step into the future of marketing.
With the launch of Robotic Marketer in Malaysia, Brand Soul intends to transform the branding and marketing landscape by becoming the sustainable brand and AI marketing partner for growing businesses by helping them to capitalise on AI and ChatGPT technology for better marketing ROI (return of investment).
According to a report by Grant Thornton in 2021, Malaysia has achieved a new record with 37% of women occupying senior leadership positions. This partnership is a reflection of this achievement which has resulted from persistent efforts made over the years to enhance skills and expertise, enabling women to reach the pinnacle of the business world.
Brand Soul's founder Stella Wong is thrilled to be the leading licensee of Robotic Marketer in Malaysia to extend her company's service offerings.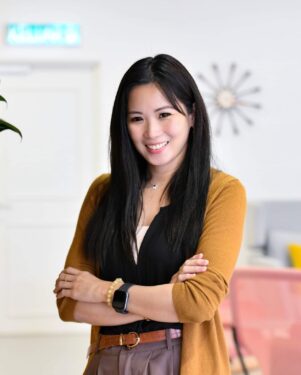 "With ChatGPT technology becoming the buzzword in almost every industry, we aim to become Malaysia's first branding and marketing consultancy that puts technology and experience into real practice," she enthused.
"Our goal is to help our clients succeed by making marketing easier, more efficient and more cost-effective."
"The marketing automation platform is a game-changer for businesses as we give them full control over their marketing performance, with up-to-date data analysis, reporting and full visibility of marketing strategy performance in one single platform.
One of its key features is creating a comprehensive marketing plan with the target audience, competitor insights and marketing tactics that are aligned to key marketing objectives, according to Wong.
"It also features a 12-month marketing calendar with real-time data and industry benchmarking analysis. We cannot wait to see how it disrupts the traditional marketing methods and help businesses to grow," she added.
Delighted to partner with Brand Soul, Robotic Marketer CEO Mellissah Smith said her company is looking to expand into Asia.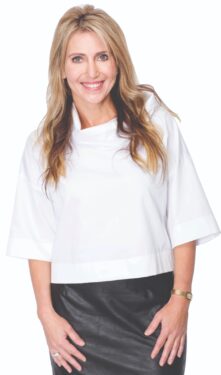 "We sought a forward-thinking company that embraces technology to drive better marketing performance for their clients," she revealed.
"We found that Brand Soul had accumulated respect in the industry working with companies that benefited from their creative approach and performance-centric brand marketing campaigns. The leap into data-driven marketing strategies using artificial intelligence is a good fit with Brand Soul's expertise in branding and marketing."
Having worked closely with over 1,000 companies across various industries with specialities in the branding and marketing sectors, both founders understand the fast-evolving nature of businesses.
Individually they have also helped businesses drive their branding and marketing through the thick and thin of the pandemic and the current global situation. – March 7, 2023
Main pic credit: Shutterstock