FOLLOWING the wildly successful Nasi Kandaq Fest, foodies are in for another treat because FriedChillies and Sunway Putra Mall will be organising a three-day food festival celebrating the wonderful world of viral food.
Unlike the Nasi Kandaq Fest that saw everything focused on celebrating nasi kandar and its dishes, the upcoming food festival – aptly called the Top Viral Food Festival 2023 (TVFF 2023 – will bring together some of the most viral vendors on social media under one roof.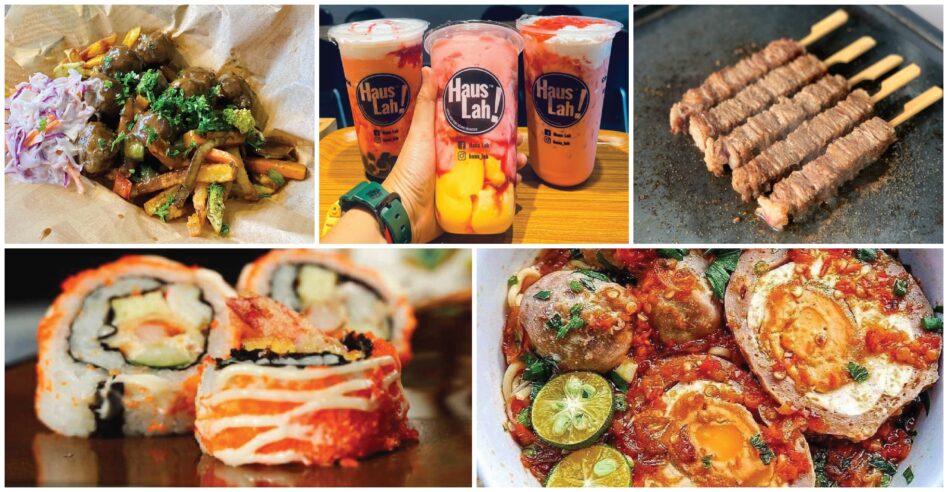 "It is undeniable that in recent years, there has been some really innovative food being sold via social media. The pandemic and the lockdown have given people time to experiment and also find different ways to make a living," said FriedChillies chief executive officer Adly Rizal.
"Other than presenting to Malaysians a quality food event that everyone can enjoy, this is also our way to support these businesses, and encourage them towards creating a sustainable business in the future.
"We expect a fun, family crowd over the weekend because, alongside all the delicious food on offer, we also have a lot of activities planned."
The vendors joining TVFF 2023 are brands that are on top at the moment and are sought after by foodies and trend seekers.
Among the vendors are well-loved brands like Beard Brothers BBQ and TanjakCrew as well as Suka Dessert and Donut Viral Opah who have been the talk of the town since 2021.
"We were overwhelmed by the support for the Nasi Kandaq Fest. This means that food is truly a unifying factor for people from all walks of life to come together," said Sunway Putra Mall head of marketing Tan Ai Vee.
"We hope to continue doing great events like TVFF in Sunway Putra Mall where people can eat, drink and be merry despite rain or shine in our mall. It truly is in line with our vision that malls are more than just a shopping experience, it's where communities gather for connection and social activities."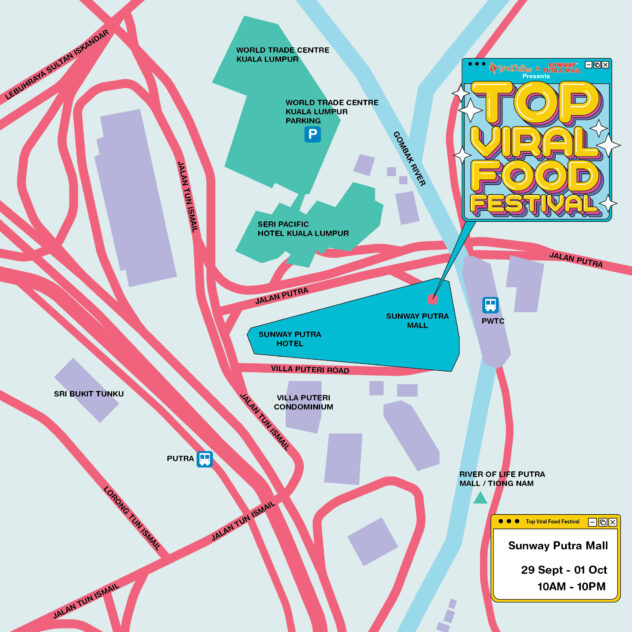 Sunway Putra Mall has lined up a list of entertaining pocket events to add to the festivities. There will be buskers to serenade visitors and eating competitions scheduled, as well as a Cosplay Pose Competition.
The festival expects about 50-60 cosplay enthusiasts to take part in the competition which will run for about two hours.
"Sunway Putra Mall is a perfect partner because they truly love their space and the location can't be more ideal with numerous public transports nearby and easy access to e-hailing services," Adly added.
"The vibe during the nasi kandaq event was cool because you truly felt you were right smack in the middle of a cityscape while enjoying mouth-watering food. So come join us this weekend starting from Sept 29 (Friday) all the way to Oct 1 (Sunday) to eat and to support our local heroes." – Sept 28, 2023