LESLEY Cheam Wei Yeng from Kuala Lumpur was crowned Miss Universe Malaysia 2022 last night (Oct 7) after beating 12 other contestants at a glitzy gala dinner event.  
The 26-year-old also brought home the subsidiary titles of Miss Radiant Confident and Miss Schwarzkopf Most Beautiful Hair.   
Standing at 166cm, Cheam holds a Bachelor's Degree in Pharmaceutical and Health Science from the University of Nottingham and works in product marketing.  
She is inspired by business magnate and investor Elon Musk and would love to delve into his mind and find out how such a successful person views life.   
As Miss Universe 2022, Cheam bagged prizes worth RM200,000 as well as the RM2.58 mil Habib Jewels 10-carat diamond white gold tiara named "Reflection".  
She will now represent Malaysia on the international stage at the Miss Universe competition in New Orleans, US, on Jan 14, 2023. 
Placed as first runner-up was Ajunee Kaur, 20, also from Kuala Lumpur, while Tee Wan Ying, 25, from Pahang, was named second runner-up.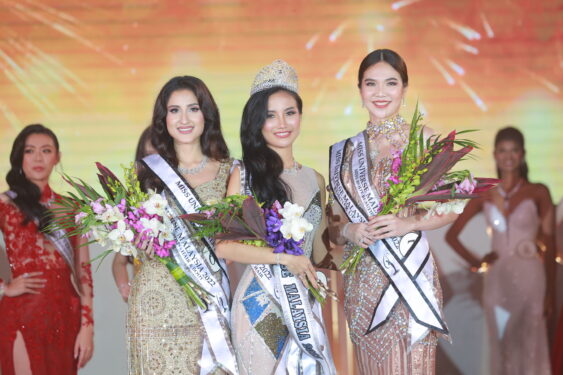 From the top 13 finalists, the contestants who made the cut into the top eight were: Ajunee Kaur, Wong Siu Jane, Annatasha Shanty Jeremiah (Asha), Catherine Lai Hui Yi (Kate), Joann Tiong Hau Ping, Tee Wan Ying, Kaverrna Nair Sukumaran and Cheam. 
The full list of the 10 subsidiary title winners is as follows: 
Miss La Jung Glorious: Siu Jane

 

Miss Body Beautiful – Fire Fit: Tee

 

Miss Congeniality: Asha

 

Miss Habib: Ajunee 

 

Miss Glojas Gorgeous – Hair and Body: Ajunee

 

Miss Good Hair Day: Asha

 

Miss Schwarzkopf Most Beautiful Hair: Cheam

 

Miss M Resort: Siu Jane

 

Miss Radiant Confident: Cheam

 

Miss Dermalogica Healthy Skin: Kate

 
In a statement by the Miss Universe Malaysia Organisation (MUMO), the newly-crowned Cheam said strengthening her mental state is her priority right now.  
"It is a lot of responsibility and stress once we step up on the international stage. So, all the preparation needed will start from now, including (what was) suggested by (MUMO national director) Datin Elaine (Daly), which is (to practice) my catwalk (as well as) public speaking and Q&A (skills)". 
The gala night's panel of judges consisted of seven notable personalities and industry players: Makeup Miracle Academy and Workshop founder Kenny Yee, Glojas Aesthetic Clinic CEO Datin Selwinder Kaur, M Resort director of operations Don Teo and Rizman Nordin co-founder and director Rizman Ruzaini. 
Also on the panel were La Jung Aesthetic Clinic medical director and aesthetic medical practitioner Dr Karen Po, creative director and fashion stylist Andrea Wong and Miss Universe Malaysia 2019 Shweta Sekhon.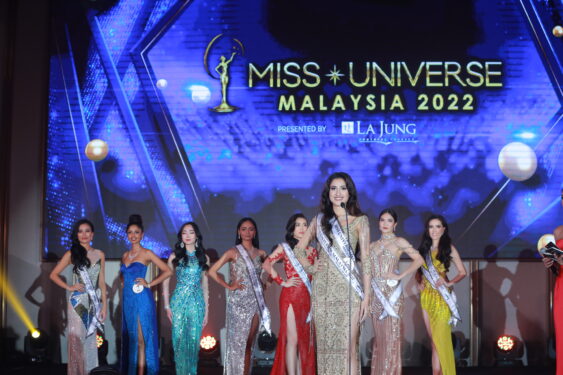 The glamorous gala night, which was attended by the who's who in the media, fashion and entertainment industry, was co-hosted by actor and TV host Hansen Lee and British-Singaporean fashion model and TV personality Aimee Cheng-Bradshaw.    

MUMO said the theme of this year's Miss Universe Malaysia pageant, Beauty Beyond You, reflected the spirit of the competition where the contestants were given the opportunity to champion a cause that they are passionate about while competing to shine among the rest.  
The annual premier pageant and reality TV event was presented this year by La Jung Aesthetic Clinic, while sponsors include Bloop Malaysia, Dermalogica, Elpis Models, GHD Malaysia, Glojas Aesthetic, Habib Jewels and Makeup Miracle. – Oct 8, 2022 
All photos are credited to the Miss Universe Malaysia Organisation