ALL of us will go through different stages of life with each stage requiring different types of financial planning strategies. This article aims to focus on three key areas of financial planning for new parents and to help them financially plan for having kids.
Cash flow changes
When you are planning to have a new family member (a baby), there is bound to be significant changes to your family budget. Hence, it is especially important to sort out the changes in expenses by planning properly to avoid arguments over financial matters and potential financial difficulties in the future.
So, what are the changes to the family budget when one and his/her partner plan to have kids?
Here is a list of expenses that come with having kids:
New expenses to plan for during pregnancy:
Doctor visits/check-ups
New clothing for pregnant mom
Supplements
Natural Labour/Caesarean delivery (C-section) cost
Confinement centre fee
Pre-natal insurance
Others
New expenses after the baby is born are:
Doctor visits/check-ups
Baby supplies (milk powder)
Baby diapers, chairs and others
Day care/nanny fee
Child education plan
Family income protection plan
Others
Whether the additional expense from having a baby is being shared (equally or with a certain sharing ratio) or solely borne by one party is entirely dependent on each couple's preference and circumstances. Also, it is important to plan your cash flow properly so that you still have ample savings for other purposes such as retirement planning.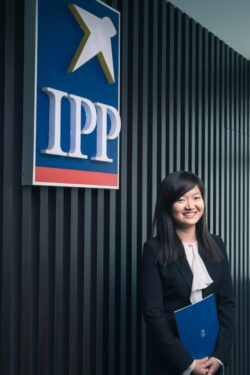 Prenatal insurance
Becoming parents is an exciting and amazing journey, and you would want to focus on baby growth instead of worrying on bills such as medical fees. While you might have insured your house, car, and health, it is also important to look into pre-natal insurance for both the baby and mother.
We hope for a smooth pregnancy and delivery experience, but we cannot control unexpected complications which might cause medical bills to spiral.
In this regard, pre-natal insurance covers both the mother and baby during pregnancy, delivery and after birth (up to a certain period) for pregnancy complications, hospital income and others so that the mother can have a peace of mind.
After having given birth, the pre-natal insurance will turn into the baby's personal medical insurance.
Many think that they can obtain medical insurance for the baby only after the baby is born. However, the insurability of the baby depends on baby health conditions.
There are some risks such as a premature born babies or underweight babies which will be excluded from medical insurance until their condition improves. Also, any baby's congenital conditions (if any) will not be covered in the medical insurance bought after birth.
Thus, it is important to secure pre-natal insurance before a baby is born.
Financial safety
New parents are encouraged to relook into their emergency fund since having a baby requires more security compared to the time without a baby. If both husband and wife have a stable job, a 12-month emergency fund would be of good foundation.
A higher emergency fund (18 or 24 months of emergency fund) is better for those in high retrenchment risk works.
Other than that, new parents need to review their existing life insurance to ensure that there is financial safety net should death, total permanent disability, and critical illness befall on them. Your love and commitment for your family should continue despite unfortunate events.
To sum things up, having a baby is a blessing, hence it is vital to do proper family financial planning.
Some might feel that it's so daunting after reading the aforementioned three tips. In fact, there are more financial planning areas for new parents to look into such as child education planning and estate planning.
If you need further assistance in your financial planning, you can engage a licensed financial planner to guide you on your financial journey.
Kuah Soo Yee, CFP, is a licensed financial planner with IPPFA Sdn Bhd.
The views expressed are solely of the author and do not necessarily reflect those of Focus Malaysia.