DAP leader Lim Lip Eng has asked for an update on the investigation into former attorney-general (AG) Tan Sri Mohamed Apandi Ali for alleged abuse of power in the 1Malaysia Development Bhd (1MDB) scandal.
This follows the High Court's dismissal in July of Apandi's defamation suit against Lim Kit Siang, filed after the DAP veteran claimed Apandi abused his power while in office to cover up the probe into 1MDB and the money transferred into former prime minister Datuk Seri Najib Razak's bank accounts.
Najib, who has since been imprisoned for 1MDB-related corruption, has always maintained that the infamous RM42 mil transferred into his accounts was a political donation from a Saudi prince.
Kuala Lumpur High Court judge Datuk Azimah Omar, however, noted that Apandi's delegation did not even meet nor speak to the alleged donor, despite claiming otherwise in 2016, and proceeded to clear Najib of any wrongdoing.
Following this, then-Klang MP Charles Santiago, also from DAP, lodged a police report on the matter, accusing Apandi of indeed abusing his power while in office.
In a statement today, Lip Eng said despite it being almost three months since the Royal Malaysian Police Force (PDRM) said on Aug 1 that they had completed recording Apandi's statement as part of their investigation into Santiago's report, the public has not been kept in the loop.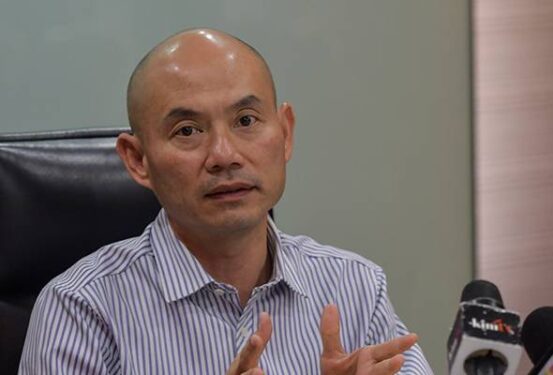 "It is important for the police or the Attorney-General's Chambers (AGC) to inform the people of the status of cases of such nature because these are matters of vital interest to the nation," the incumbent Kepong MP explained.
He added that the police must confirm whether Apandi was lying, as queried by Azimah, and if so, the reasons why he lied.
Lip Eng pointed to the court judgment in which Azimah asked: 
"Why would Apandi bend the truth about the meeting and recording the statement by the alleged donor (Saudi royal family)?"; and 

"Why would the former AG declare to the world that the delegation met the donor, while it was well within his knowledge that his delegation did not even speak or meet with the fabled donor?"
"Respond, please"

Meanwhile, Kit Siang has asked caretaker prime minister Datuk Seri Ismail Sabri Yaakob to respond to former premier Tun Dr Mahathir Mohamad's query on the matter. 
Mahathir had recently questioned the lack of action taken against Apandi over his abetting of the 1MDB scandal as it was during Ismail's time as prime minister that Apandi lost his defamation suit against Kit Siang, saying it was "very strange" that there has been no investigation or action taken against Apandi until now. 
"The mistake of releasing Najib from any legal action clearly points to Apandi being involved in covering up the 1MDB scandal, given that Najib is now in prison," Mahathir noted on Tuesday (Oct 25).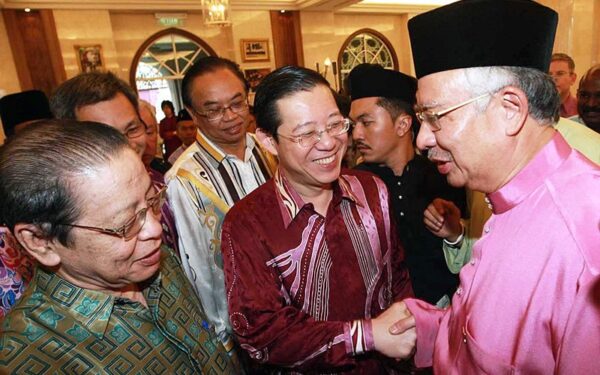 In a statement yesterday (Oct 29), Kit Siang said: "Over to Ismail to explain why UMNO leaders, inside and outside the Government, are still trying to deny and cover up the 1MDB scandal, (which was) described as 'kleptocracy at its worst' by a US attorney-general."
Mahathir's remarks came on the back of a recent speech Ismail gave in Bagan Datuk, in which he said he had instructed current AG Tan Sri Idrus Harun to take action against former AG Tan Sri Tommy Thomas following the Cabinet's decision to declassify its special task force's (STF) report into Thomas' recent memoir. 
Ismail said this was so the findings of the report – which recommended that investigations be conducted with regard to the possible offences that may have been committed by Thomas while in office from June 2018 to February 2020 – can be used as political "bullets" to attack Pakatan Harapan. – Oct 30, 2022
Main photo credit: EPA