THREE prominent real estate players – One Maker Group, Full Homes Realty Sdn Bhd and Industrial Malaysia – are merging to form one of the fastest-growing property agencies in Malaysia. The new enlarged entity will be known as One Maker Realty Sdn Bhd.
One Maker is an innovative one-stop industrial property consultant founded by Andrew Lim and Charles Leong. The company is currently involved in ongoing projects such as Em Hub at Kota Damansara, Springhill Industrial Park at Lukut, OMNI 2 @ Kota Puteri and other major past transactions such as a 9.4-acre industrial land in Kota Damansara, Lamborghini Glenmarie 3S and the Battlefront Miniatures Factory.
Meanwhile, Full Homes is a real estate agency founded in 2005 by Sean Eng Swee Siong, a well-known real estate specialist in the country. Its branches are spread across major cities and townships in Malaysia with more than 200 dynamic registered real estate negotiators (REN).
Industrial Malaysia, on the other hand, is a digital property marketing agency that leverages data and technology to market high-value industrial properties. It has served more than 132 clients in industrial real estate transactions since its establishment in 2019.
The merger of these three entities will form one of the fastest-growing property agencies in Malaysia while playing a vital role in the recovery of the property industry in the post-COVID-19 era.
Describing the merger as "three brands, one team, healthier firms," Andrew Lim who is the managing director of the enlarged entity, One Maker Realty, said: "Together, we are better positioned to provide a range of industry experts capable to offer comprehensive solutions for the clients in any market across the country.
"Today's announcement reinforces our position as one of the fastest growing property agencies in Malaysia and highlights the power of our brand and culture to attract the best talent.
"The merger of the three entities is expected to create immediate synergies from sharing resources, networking in the industry, wider coverage and more effective collaboration to drive sales in the targeted market segments."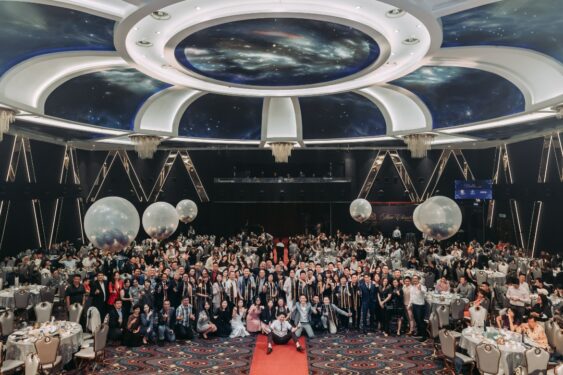 Lim further believes that the merger will form a bigger entity that will allow the property agency to capture a bigger market share amid a period of consolidation among property agencies in Malaysia.
"The property market is anticipated to recover this year gradually, and this merger could not be better timed as this strengthens our position in Malaysia," he projected.
"Followed by the disruption caused by the pandemic, we see the rising need for a more efficient and effective marketing and consultancy services. The enlarged entity will allow our agents to have immediate access to a larger pool of projects, customers and data that will be critical for the recovery of the property industry."
Lim further shared that the enlarged entity will have more effective negotiations and discussions with property developers with regard to projects.
"As a larger entity, this puts us in a better position to service and negotiate for better terms with property developers," he justified.
"This will result in a better margin for the company and an overall improvement for all our stakeholders. We are confident that this will create value for our shareholders, customers, property sales consultants and the overall property industry." – Jan 13, 2023