MORE than five months have passed by without closure to the tragic death of S. Vinosiny.
Vinosiny was a former fourth-semester accounts student at Universiti Utara Malaysia (UUM) in Sintok, Kedah. After a long spell of studying online during the COVID-19 pandemic, Vinosiny returned to the campus to continue her studies.
However, within a matter of a short time, she was found dead in a room, suspected of being electrocuted.
More than five months have elapsed since then but the authorities have yet to bring closure to her death.
While the UUM authorities were initially quick to admonish those who speculated on the cause of her death, they are somehow or rather dragging the matter without any finality.
Vinosiny's father R. Sivakumar Rajoo has requested Attorney-General (AG) Tan Sri Idrus Harun for an autopsy on her death. But to date, there has been no official response from Idrus' office.
The vice-chancellor of UUM might have visited the family but such a goodwill gesture has not been reflected in bringing closure to the death of Vinosiny.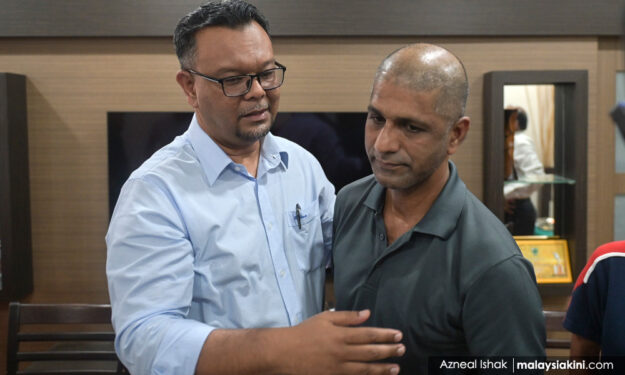 The question is: how long do her parents and friends have to wait before the authorities will put their act together?
Why the delay?
Why the delay in doing the right thing for Vinosiny?
Even if Vinosiny died of electrocution, what really led to this unfortunate situation? Was there something faulty with the wiring or electrical system in her room? Who was responsible for checking the electrical system in the university?
And are the authorities in UUM trying to protect those responsible?
The longer it takes to bring the death of Vinosiny to closure, the more doubts are going to be raised about her death.
It is strange and sad that a public university such as UUM cannot act responsibly on the death of Vinosiny.
Since her father has written in officially for an autopsy report, the ball is at the feet of the AG.
The AG is a busy man, but surely it is not proper or even sensible to keep the family waiting for more than five months without knowing the real reason why Vinosiny died.
She might have died of electrocution, but where is the official report confirming this? – Oct 10, 2022
Prof Ramasamy Palanisamy is the state assemblyperson for Perai. He is also deputy chief minister II of Penang.
The views expressed are solely of the author and do not necessarily reflect those of Focus Malaysia.