VAPE industry players have cautioned the government against implementing extreme policies. A recent poll has shown that a majority (82%) of vape businesses in Malaysia want Putrajaya to take immediate steps to regulate the industry, particularly because this has been delayed since 2015.
This delay is a major concern for many in the industry as 95% respondents to the survey said that regulations will prevent sales to children while 75% agree that regulation will help ensure vape products meet safety and quality standards.
Moreover, 70% vape businesses believe that regulations will create job opportunities and attract domestic and foreign direct investment.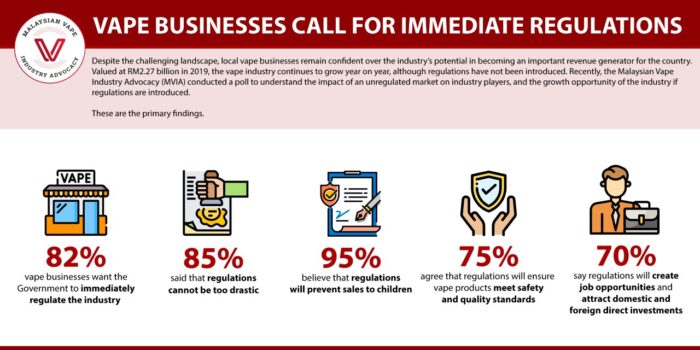 These findings came from the RegulateVape survey which was recently conducted by Malaysian Vape Industry Advocacy (MVIA), a non-profit advocacy group that supports Malaysian vape entrepreneurs and businesses.
"The opinion poll which surveyed 160 vape entrepreneurs and businesses throughout Malaysia showed an overwhelming support for the government to introduce regulations for our industry," explained MVIA president Rizani Zakaria.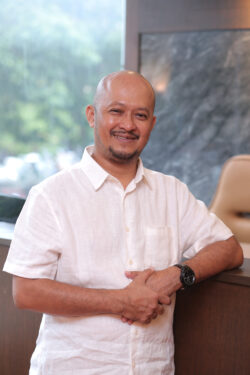 "This is not surprising as the call for regulations has been a constant at the grassroots level."
Moreover, a vast majority of vape businesses have been self-regulating and adhering to the highest standards to ensure products safety, according to Rizani.
"Significant investments have also been made to ensure the industry continues to propel forward. However, to-date industry players remain concerned as there have not been steps taken to ensure regulations are introduced," he observed.
"The government should look at options to immediately regulate the vape industry instead of waiting for a new act to be tabled in Parliament. This will quickly ensure industry activities are regulated to prevent sales to children and at the same time, the industry is able to develop further while contributing to the country's economy."
Additionally, 85% of respondents to the MVIA poll also said that regulations cannot be too drastic. Last year, many in the industry indicated their concern against the generational end-game proposal which then resulted in the government reviewing and reassessing the proposal again.
"This industry which was valued at RM2.27 bil in 2019 has the potential to play a key role to contribute to the country as the industry also employs a local workforce and has the capabilities to drive foreign and domestic investments," opined Rizani.
"Through our poll, it is clear that vape players are open and ready to be regulated without drastic regulations that allow them to further contribute to the economy." – Feb 10, 2023