LAWMAKERS from both sides of the political divide today slammed a deputy minister over poor broadband coverage in the country, with one branding Putrajaya's official internet connectivity statistics "a fat lie".   
During the question-and-answer session in the Dewan Rakyat this morning, Datuk Seri Richard Riot got into a back-and-forth argument with Deputy Communications and Multimedia Minister Datuk Zahidi Zainul Abidin. 
This after Zahidi (Barisan Nasional-Padang Besar) iterated the Government's commitment to ensuring comprehensive and stable broadband coverage in the inland areas of Sarawak. 
"Jawapan cantik (beautiful answer), jawapan elok (good answer), but (things) on the ground are payah (hard), really hard," Riot (Gabungan Parti Sarawak-Serian) said. "Therefore, I do not accept your answer." 
The prime minister's special envoy to East Asia said his kampung in Serian, which is only 60km from Sarawak capital Kuching, does not even have broadband coverage, "only Celcom". 
He also noted that while the Sarawak state Government has built hundreds of telco towers in the state, they are not equipped with transmitters.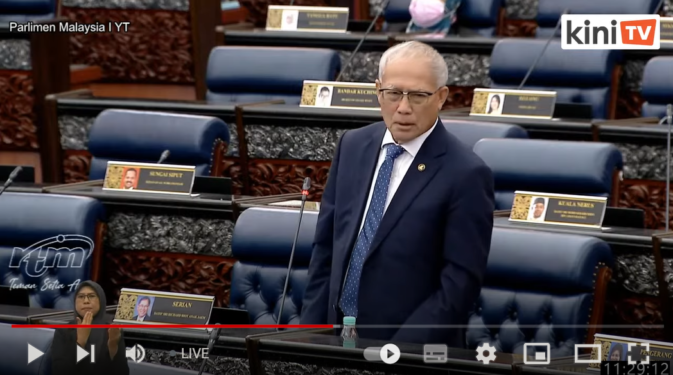 "As long as transmitters are not provided, the problem of no coverage in rural Sarawak will not be resolved. So, please correct your answer," he told Zahidi. 
Riot added: "Sorry for sounding angry (but) the entire village is angry." 
In response, Zahidi admitted that his ministry is facing an uphill road in trying to remedy the matter as it needs to change the location of towers under the national digital infrastructure plan (JENDELA) to avoid conflicting with the Sarawak state Government.
He explained that Sarawak is the only state in Malaysia that has its own multimedia authority to develop information and communication technology (ICT) infrastructure.  
"They want to build, we want to build"
"Sometimes they build towers, we also want to build towers, so location changes take place at times," he explained. 
Besides that, land acquisition matters also delay the Communications and Multimedia Ministry's work to provide internet connections as such dealings involve federal, state and local authorities.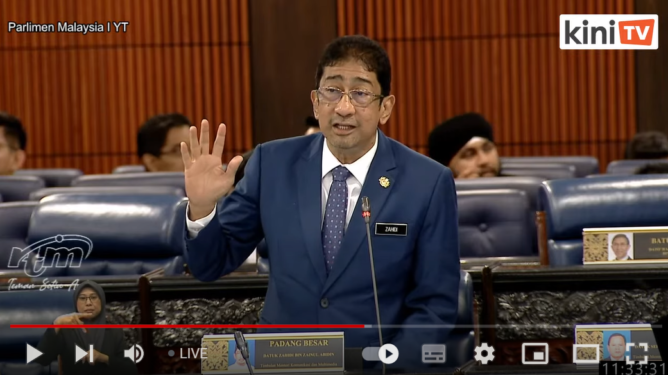 He added that while the building of towers comes under the purview of the Malaysian Communications and Multimedia Commission (MCMC), telcos are responsible to set up transmitters.
He also complained about telcos sometimes not listening to MCMC, despite the authority instructing them to intervene and solve internet connectivity complaints they receive.  
Zahidi advised Riot to meet with the state MCMC and notify them about locations in Serian that do not have good internet lines so that the ministry is informed and can sort things out.
Syed Saddiq Syed Abdul Rahman (Malaysian United Democratic Alliance-Muar), on the other hand, said while Zahidi has good intentions, his ministry's statistics on internet connectivity were a "fat lie". 
He pointed to his own constituency in Muar, Johor, where internet connectivity is considered to be at 100%, and said there is no 4G connection just 30 minutes out of town in Sungai Balang. 
"Even the 3G connection is very poor," the former youth and sports minister said.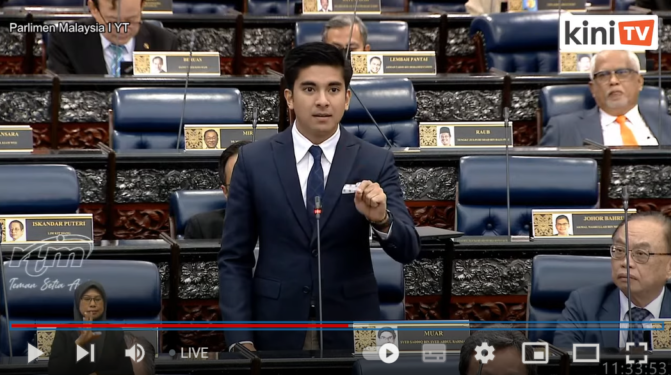 He claimed the Government has yet to take any "comprehensive action" on the matter despite such locations being reported to them, site visits made, reports filed and special press conferences held. 
Syed Saddiq then asked Zahidi if the Government plans to get their internet connectivity statistics audited for transparency's sake and provide tablets and smartphones to students in East Malaysia who do not have devices to connect to the internet.
Zahidi did not answer either of Syed Saddiq's questions and simply reiterated that concerns and complains should be relayed to MCMC. – Oct 3, 2022 
Main photo credit: Getty Images