INDULGING in lion dance performance is a strenuous activity definitely not for the faint-hearted – what more for hijab-clad Siti Aishah Mohd Farulnizam who courageously lugged the lion head to deliver a jaw-dropping lion dance performance on high stilts.
The 16-year-old pupil of Sekolah Menengah Jenis Kebangsaan Cina (SMJKC) Sacred Heart in Balik Pulau raised eyebrows to a roaring applause by audience alongside her 'sisterly' Loh Foong Kee who is twice her age at 27 handling the lion's tail.
For the record, Foong Kee is the daughter of Siti Aishah's coach Loh Woon Sim. Performance by the duo which was uploaded on TikTok by user Ah Peng has at time of writing generated over 2.2 million views, over 112,900 likes and 5,498 comments.
Siti Aishah who joined a lion dance troupe when she was five started by playing the drum and cymbals before moving on to the lion head when she was nine, according to a report published by Star Metro in Feb 22, 2018.
She is not the only one among her six siblings who's in the lion dance troupe. Her other four siblings including the youngest, who is eight years old, are also performers in the troupe.
Below are some feedback from netizens who are mesmerised by Siti Aishah's performance: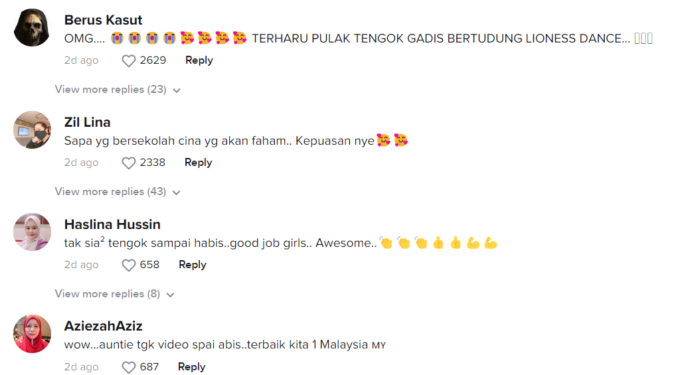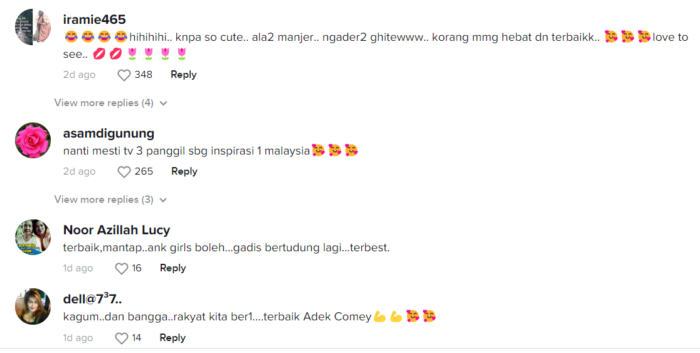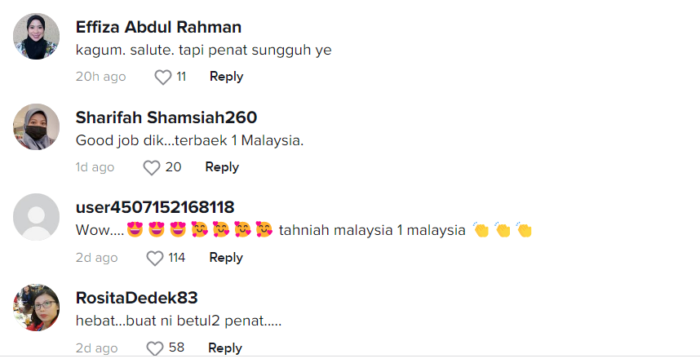 Main pic credit: Hype.my