FORMER de-facto law minister Datuk Zaid Ibrahim faces a backlash from netizens following a tweet claiming that "the most significant achievement of the Madani government is using Sedition Act against its political opponent".
"When this opponent said sorry, the Madani Minister replied 'that's not enough'. When this seditious leader said sorry to the Palace, the response was 'matter not settled'," tweeted the Kota Bahru-born legal practitioner who is currently an UMNO member.
"Now that Sanusi will be charged, everyone is happy. No more pressure on the AG (Attorney-General). The Bar Council, the great defender of the rule of law, must be satisfied too."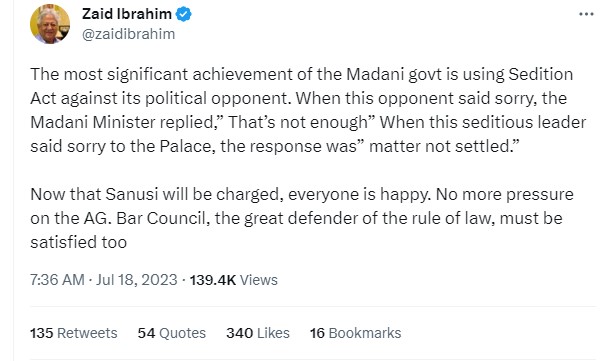 But to the dismay of Zaid who of late has again demonstrated his turncoat tendency by singing the Perikatan Nasional (PN) tune, netizens AqimNizar (@AqimNizar), Ila Fadzilah (@IlaFadzilah3) and Marang Merapu (@AzalyAmtsar) enlightened him that that 3am arrest of caretaker Kedah Menteri Besar (MB) Datuk Seri Muhammad Sanusi Md Nor has nothing to do with the unity government.
In so doing, the trio even furnished 'photo evidence' for Zaid whose law firm Zaid Ibrahim Suflan TH Liew & Partners was appointed to handle the appeal of now incarcerated former premier Datuk Seri Najib Razak three weeks before it was heard by the Federal Court last year.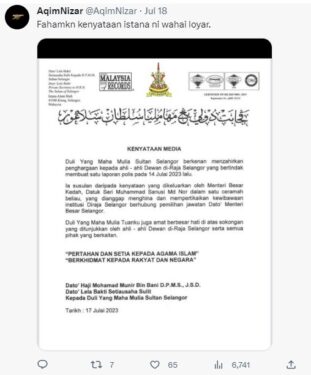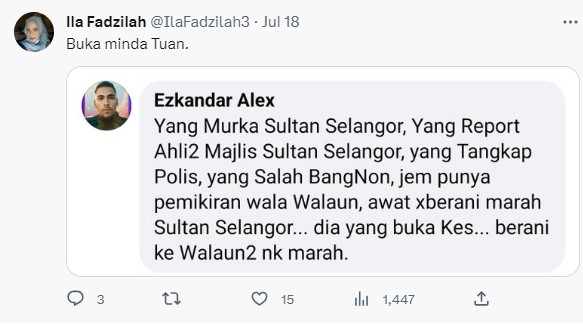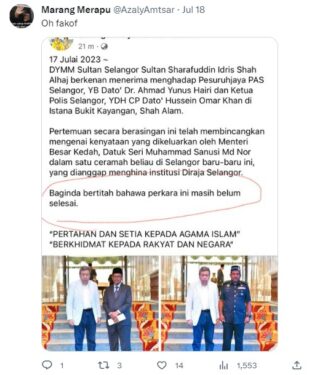 "Uncle, it wasn't the Madani government who uses the Sedition Act … it was the royal institution which initiated action, the one who lodged a police report was the Selangor Royal Council member and not PH (Pakatan harapan) or any political party under the unity government," explained netizen ابو راقيب (@Putera_Sains).
Reedzuan Hashim (@ReedzuanH) seconded in a more ruthless manner: "Hello, this is Sanusi vs the Selangor Sultan Selangor and Sanusi vs the Agong … nothing to do with the Federal government."


So does netizen Ganesh MN (@ganesh_mn): "You have a problem man …. are you indirectly instigating? Are you against the Palace?"
But kudos to m.pravin37 (@MPravin37) for addressing the issue decently: "Datuk, it's better for him (Sanusi) to be charged in court as an example that the 3R issues shouldn't be talked about in any political rallies. They (politicians) should only focus on problems that the rakyat faces these days like how to strengthen the ringgit and how to bring more FDI (foreign direct investment) into the country." – July 19, 2023