HIS Majesty the Yang di-Pertuan Agong (YDPA) and the Raja Permaisuri Agong have set a good example with their visit to the humble home of Kamala Das who turned 100 recently.
How the royal couple came to know about the centenarian is anyone's guess but being the head of Islam in Malaysia, both Sultan Abdullah Sultan Ahmad Shah and Tunku Azizah Aminah Maimunah Iskandariah would be missed by many when the couple return to Pahang in January next year.
The next Agong – likely to be Sultan Ibrahim Sultan Iskandar of Johor – is also known to be very close to his subjects. There are reasons to believe that the next royal couple would continue to set good examples of what it means to be Malaysians.
Apart from Sultan Ibrahim, two other rulers, namely Sultan Nazrin Shah of Perak and Sultan Sharafuddin Idris Shah of Selangor have often spoken up against all forms of political extremism which can lead to chaos in the country.
In the past, we had heard about muhibbah but it has been for many years now that we have hardly heard anything spirited from the ministry tasked with building national unity despite the frequent name change from time to time.
Although most Malaysians are generally amicable to each other by being friends and colleagues, politicians continue to harp on racial and religious sensitivities to set the citizens (or at least, those whose minds are poisoned by them) apart.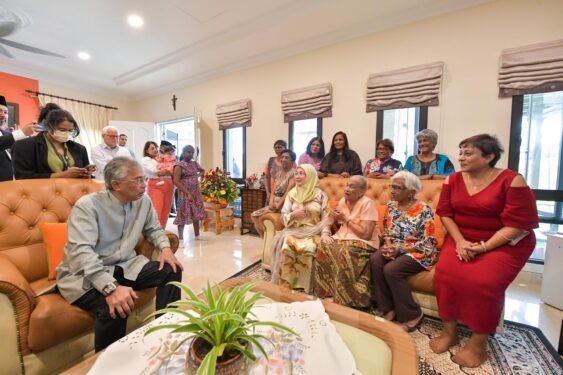 With the police now actively monitoring the situation, we believe a repeat of May 13 riot is unlikely. Although May 13 has always been touted as a racial riot, we have recently discussed this in retrospect, and we show how May 13 was never a racial riot in the first place.
For this reason, we advise all Malaysians never to be conned by self-seeking politicians or allow ourselves to be used by them for their political mileage. Should you get into trouble, politicians are unlikely to bail you out.
Unity in diversity
Amid of our cultural and religious diversity, unity is paramount if Malaysians want to move along with the present unity government under the leadership of Prime Minister Datuk Seri Anwar Ibrahim (PMX) to rebuild the nation.
Unity is for everyone: PMX has been using his charisma to unite both East and West Malaysians. He is the only PM who before becoming one had said, "Anak Malayu anak saya, anak Cina anak saya, anak India anak saya, anak Kadazan anak saya, anak Dayak anak saya" (Children of all races including the minority are my own children). He is walking the talk with his regular visits to East Malaysia.
For this reason, Anwar has also stated his belief in a needs-based affirmative policy that can lift the B40 group out of the cycle of poverty regardless of their race or religion.
One reason why the National Economic Policy (NEP) – despite given the chance for implementation for over 50 years – still failed to achieve its objective is because it had mainly benefited a small group of elites. The gap between the rich and the poor in the Bumiputera has also widened.
We now have a "Mr Fix It" leader in Anwar who sees B40 with the lens of PM for all Malaysians. He possesses empathy for the B40 in Sabah and Sarawak, and even in PAS-controlled states of Kelantan, Terengganu and Kedah.
He sees them in the Indian and the Orang Asli communities which are the most neglected people in West Malaysia. There are also many Chinese who fall into the B40 category, especially the moment they reach their retirement age.
Unity is about mutual respect and tolerance. Recently, political observer Prof Tajuddin Mohd Rosli wrote an article in Sin Chew Daily (English version) analysising the visit by the King and Queen to Kamala's home.
"In resetting the country's education," he said, "technology, science and economic pales in comparison to the one true lesson in human survivability."
In closing his article, the architecture professor said: "I thank Allah, the most compassionate, that we have the Yang di-Pertuan Agong and the Raja Permaisuri Agong to set the bar for this lesson in humanity. Our politicians, professors and mufti have failed us in this important matter."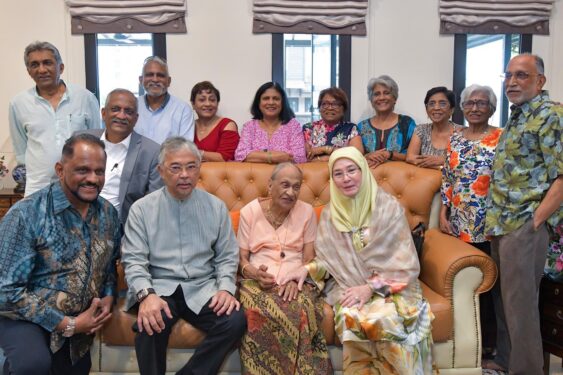 Unity is about fairness. Finally, unity is about understanding each other's faith and the deliberately choosing to respect and practising religious tolerance. Making fun of someone else's religion can be an insult to the people professing it.
Aggrieved parties – similar to the aggrieved child – ill find it hard to be part of national unity. Fairness has to work both ways for the opposing siblings.
For this reason, although the Allah controversy can be potentially sensitive issue, PMX has a tough balancing act to perform. With wisdom, he has to keep an open mind to listen to both sides of the argument, cross-check with religious leaders of international repute, and come out with the best solution that can pacify both Muslims and Christians.
The best solution is not to confuse or mix the two. Everyone knows that proselytisation is against the laws of the country.
However, except for intended purposes of proselytisation, the proper and legitimate use of the word Allah within the context of the Christian community which is acceptable elsewhere in the world including pre-Islamic Saudi Arab (based on international and historical viewpoints), should not be stretched too far as some would like to argue that this could cause Muslim apostasy.
Perhaps, to stop Muslim apostasy, PMX can get JAKIM (Department of Islamic Development Malaysia) to help strengthen the aqidah of the Muslims by strengthening their own faith in building a community with positive values in line with his Madani concept of Islam? – June 14, 2023
Pics credit: Istana Negara's Facebook page