SARAWAK's Gabungan Parti Sarawak (GPS) is expected to field more young candidates in the upcoming 15th General Election (GE15) with several young and new faces in hopes to win seats that have been lost by previous candidates during the last national polls. 
"Of course the parties would introduce new faces including Sarawak United People's Party (SUPP), whilst Parti Rakyat Sarawak (PRS) will field new faces because they had lost a few seats. Hence, they will introduce new and young candidates including that of Progressive Democratic Party (PDP). 
"If we add up, we have at least 10 to 14 new faces," said Sarawak chief minister Tan Sri Abang Johari Tun Openg, elaborating further about SUPP that is expected to contest in six seats representing the Chinese community and is to field three new faces. 
Meanwhile, Abang Johari who is also GPS chairman was quoted as saying by Suara Sarawak, "Each time we have a general election, we always feature new and fresh faces including that of the young. Last year, Parti Pesaka Bumiputera Bersatu (PBB) introduced new and young faces in Tanjung Manis and Sabuti."
"This time around, we will introduce a new young female candidate that has the experience required for an election and at the same time a male leader from our youth faction, whilst PBB is also expected to field three new faces," he stated.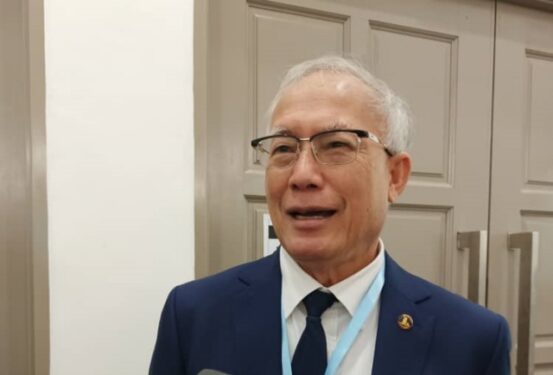 Explaining the seat allocation, Abang Johari said the only seat where GPS will maintain its incumbent is the Serian Parliamentary seat (helmed by Datuk Seri Richard Riot Jaem). Apart from that, there will be fresh faces or just one or two at the state seat level, but who will be contesting at the federal level come GE15. 
On the other hand, in regards to controversial parliamentary seats; Puncak Borneo and Seratok, Abang Johari said the issue of candidates representing the two constituencies will be solved in three days. 
Previously, the GPS chairman was quoted by a Dayak Daily report as saying that GPS will not give way to PBB, particularly in Puncak Borneo and Seratok seats in GE15.
"I have already said that GPS will field candidates for all the 31 seats," emphasising further that the party has made known it's intention to defend all 31 parliamentary seats and was cautiously hopeful of winning big, with a convincing majority or perhaps more than two-thirds of the seats. 
PBB or Bersatu currently holds two parliamentary seats in Sarawak where Datuk Ali Biju is Seratok MP while Datuk Willie Mongin is Puncak Borneo's MP after the two leaders defected from PKR. 
Both have expressed their desire to defend their seats. 
Although GPS had agreed to support the then Perikatan Nasional (PN) government led by Tan Sri Muhyiddin Yassin, Abang Johari has maintained that the agreement will not see GPS become a PN member, but will remain as the coalition's partner. 
The PN line of cabinet saw four MPs from GPS who were appointed as full ministers, and five others as deputy ministers. GPS also marked its huge success during the 2021 Sarawak state elections, at the same time increased control over the Sarawak State Assembly by winning 76 out of 82 seats contested. 
Main photo credit: Harian Metro