FORMER DAP stalwart Prof Ramasamy Palanisamy's resolute stance to set up a political party that has the interest of non-Malays at heart will see the unveiling of the United Rights of Malaysian Party or its acronym Urimai (which means "rights" in the Tamil language) this coming Sunday (Nov 26).
Although the party will be Indian-based on the basis of certain historical and contemporary circumstances, it is not exclusive to Indians, according to the 74-year-old Sitiawan, Perak-born academician-turned-politician.
"We wouldn't even call it multi-racial like other political parties. The pro-tem committee has been formed and has submitted part of the application to ROS (Registrar of Society) for registration and formal approval," the former Penang chief minister II told FocusM.
"Meanwhile, the various state coordinators will be announced as we prepare the ground for the formal establishment of the party."
It is learnt that being compelled to pay RM1.52 mil in libel suit by the Kuala Lumpur High Court to controversial Muslim preacher Dr Zakir Naik on Nov 2 has greatly motivated the former three-term Perai state assemblyman to swiftly form Urimai.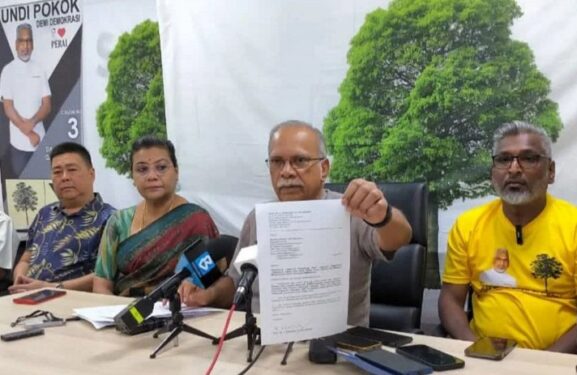 This is especially given how the good professor was touched by working class Indians and other Malaysians who rallied to raise the RM1.52 mil via a crowdfunding campaign to raise the said amount within a week.
Like the proverbial phoenix who obtains a new life by rising from the ashes, Ramasamy has pledged to give back to the society what the society has done for him.
Recall how on Nov 10 he had handed over the RM1.52 mil cheque from NGO Malaysian Tamilar Kural to legal counsel Felix Lim of Messrs Mureli Navaretnam to be passed on to Zakir's lawyers for safe keeping pending his (Ramasamy's) final appeal.
In the case he succeeds in the appeal, all the money donated will be channelled to the general public, especially for education and welfare purposes.
After being dropped from defending his Perai seat in the 2023 Penang state election, Ramasamy stepped down from DAP on Aug 10, ending a tenure spanning 18 years with the party.
He is most remembered for defeating former Penang chief minister Tan Sri Koh Tsu Koon in the contest for the Batu Kawan parliamentary constituency in the 2008 general election. – Nov 20, 2023