FOUR human rights groups today called for the repeal of a clause in the Federal Constitution that allows further delay of a federal lawmaker's disqualification pending a petition of pardon, even after they were convicted in court.
They said an MP convicted of a crime, like former prime minister Datuk Seri Najib Razak, should be immediately disqualified as an MP after all appeals against their criminal conviction are disposed of.
"The disqualification as MP by reason of criminal conviction should never be further delayed by reasons of application for pardon by the King or state rulers," non-governmental organisations (NGOs) ALIRAN, Malaysians Against Death Penalty and Torture (MADPET), Saya Anak Bangsa Malaysia (SABM) and Workers Hub For Change (WH4C) said.
"As such, Malaysia must justly repeal Article 48(4)(c) of the constitution, which allows further delay of disqualification as MP by reason that a petition of pardon has been filed."
As the issue cannot be resolved until the constitution is amended, the four groups called for the tabling and passing of a Constitutional Amendment Bill when the Dewan Rakyat sits again next month.
In a statement today (Sept 19), ALIRAN, MADPET, SABM and WH4C clarified that it is still reasonable to delay disqualification of an MP until they have fully exercised their right to two appeals, which is part of the right to a fair trial.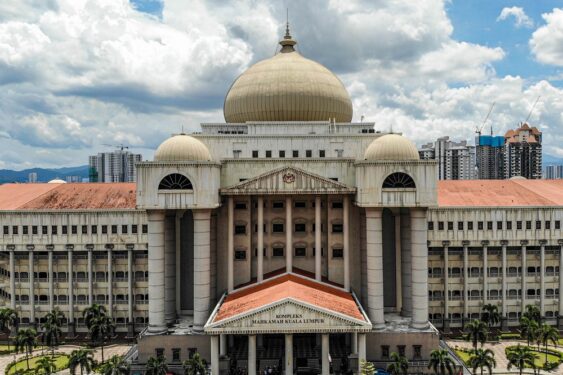 "The lower courts could have made a mistake so a delay until the appeal/s are over is reasonable," they noted.
"However, after the court's criminal appeal processes are over, there is no longer any reasonable justification to again delay the disqualification of the criminal MP simply because they have filed a petition for pardon to the King or state ruler."
A pardon, they added, has "nothing to do" with the fact that the said MP was proven to be guilty beyond a reasonable doubt, convicted and sentenced.
On the contrary, a pardon is essentially for instances where the repentant convict is sorry for their crime and has reformed or when a serious miscarriage of justice took place.
"Mockery of the law and court process"
"If the King or state ruler comes in fast and pardons Najib or any other convict, would it not be seen as making a mockery of the law and entire court process that lasted about four years in Najib's case?" they asked.
They further noted that while Najib was found guilty of all criminal charges and the total sentence of imprisonment was 72 years, the courts "mercifully" decided that all the sentences were to run concurrently so he now only has to spend 12 years in prison.
"Thus, even in a later consideration of a pardon, it is important that the King and/or state rulers take note of the 72-year sentence," ALIRAN, MADPET, SABM and WH4C said.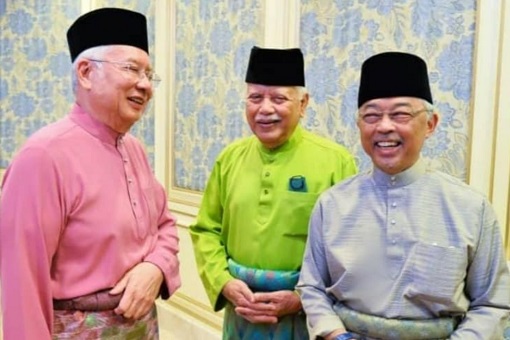 Such a delay of an MP's disqualification also denies the right of the people in the affected constituencies of such lawmakers to "speedily choose" a new, "clean" representative.
Besides that, Malaysians still have to continue paying a convict their salary and allowances even after the High Court finds them guilty and the right of two appeals is exhausted.
"With regard to public servants and peoples' representatives like MPs and state assemblypersons, ministers and prime ministers, a criminal conviction ought not only lead to a disqualification of the MP but should also include the cancellation or reduction of their pension, especially for those convicted for crimes related to abuse of powers, criminal breach of trust, money laundering, corruption and such crimes while in office," they said.
"Why should Malaysians continue to bear the burden of having to pay tens of thousands of ringgit monthly in pensions to Najib, a criminal convicted for abuse of position, criminal breach of trust and money laundering until he dies, and thereafter to his dependents?"
The four groups also called on the Government to enact clear laws and enactments that will clearly set out procedures and rights of the pardon process as well as the time limit for disposal of petitions of pardon.
"As it stands now, Najib's petition for pardon may not even be disposed of for years and so he may stay on as the Pekan MP until the next elections," they lamented.
On Aug 23, the Federal Court upheld Najib's seven charges of power abuse, criminal breach of trust and money laundering, RM210 mil fine and 12-year jail sentence in his SRC International RM42 mil corruption case. He is currently serving time in Kajang Prison.
Najib has since applied for a royal pardon from the Yang di-Pertuan Agong as the King has the power to grant pardons for offenses committed in Kuala Lumpur; it was the Kuala Lumpur High Court that heard and ruled on Najib's SRC International case. – Sept 19, 2022
Main pic credit: Whale Hunting