TWICE former premier Tun Dr Mahathir Mohamad has taken a jibe at the Home Ministry for having demanded evidence from him that millions of Chinese tourists did not return to their country of origin.
A flabbergasted Dr Mahathir hit back at the authorities for it was the Home Ministry who had stated in the Parliament (as reported by Berita Harian on July 27 last year) that more than 1.2 million Chinese nationals have been detected for not having left Malaysia after arriving in this country between 2018 and 2021.
"I have met many of them and many of them own houses in Kuala Lumpur. The 1.5 million figure was cited by other sources. I just accept their claims," the Proklamasi Melayu chief advocate penned on his Facebook page in yet another Chinese-centric propaganda.
"The minister can check the data kept by the Home Ministry. Those who have access to the information are the Home Ministry and its minister. Every year the government declares the number of incoming tourists. The government certainly knows the number that leave the country. Why bother to ask me?"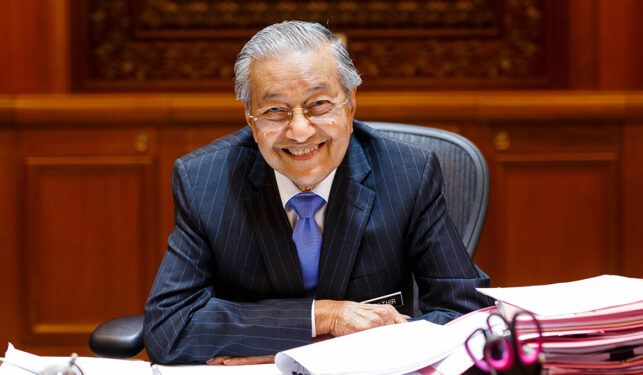 After all, elderly statesman reckoned that today's technology allows for data to be collected at all entry and exit points in the country.
"Every tourist must show a passport that has enough details. Isn't it the responsibility of the Home Minister and the minister to count the number who enters and who leaves the country?" he contended.
"If I'm given access to all the records, I can provide the proof. But the fee to verify the records kept by the Government is very high. This gives the impression as if the government wants to hide the data."
Added Dr Mahathir who was the country's longest serving premier for a period of 22 years and 22 months:
"What is the use of records if even the minister cannot retrieve information from the data? Many more records are kept by the government. For example, who owns land, who is rich and who lives in luxury housing?
"The people have the right to know this data and the government's policy regarding the information found." – July 31, 2023