PROPERTY and construction-based Ageson Bhd through its indirect 99%-owned subsidiary, Solidvest Properties Sdn Bhd, has inked a memorandum of understanding (MOU) with Koperasi Belia Nasional Bhd (KOBENA) to dispose of a piece of land measuring 9.325 acres in Gombak (Selangor) for a purchase consideration of RM35 mil.
This will translate into a disposal gain for the group based on the book value of the land while allowing Ageson to monetise its assets, according to Ageson's executive director Datuk Seri Chin Kok Foong.
"With the MOU signed with KOBENA, we are able to move forward with the next step for the sale of land as it provides an opportunity for KOBENA to conduct their due diligence on the land as well as for us to obtain approval from our board to pave the way forward for further discussions."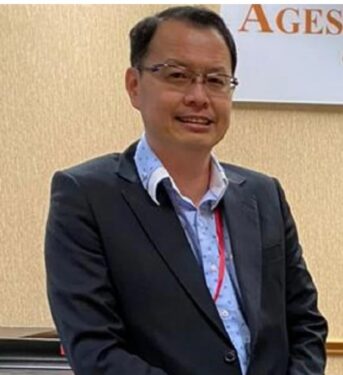 Chin is confident that the potential of sale will add values to both Ageson and KOBENA, thus providing a win-win situation to both parties.
Under the MOU, KOBENA intends to appoint Solidvest as the developer to plan, develop, complete and procure potential purchasers for the proposed development. This is in line with the group's expertise in the realm of property development.
In fact, Solidvest has already obtained the planning permission from the Selayang Municipal Council for the proposed residential development which consists of 56 units of semi-detached houses, four units of bungalows, one unit of pump house and suction tank as well as one unit of electrical substation.
The estimated gross development cost (GDC) of the proposed development is RM41.2 mil while the gross development value (GDV) of the proposed development is at RM95.2 mil based on the estimated gross selling prices of the 56 units of semi-detached houses and four units of bungalows.
"Our appointment as the developer of this development will also add value to our book order, thus providing us with visible earnings," Chin further pointed out.
Aside from that, the MOU also stated that Solidvest will guarantee KOBENA that the sale of the proposed development will come with a profit of RM10 mil two years after the approval of the building plan of the proposed development.
At the close of today's trading, Ageson was down 1 sen or 2.6% to 37.5 sen with 2.78 million shares traded, thus valuing the company at RM117 mil. – Sept 28, 2022