YANG di-Pertuan Agong Sultan Abdullah Sultan Ahmad Shah had no other choice but to accept outgoing prime minister Datuk Seri Ismail Sabri Yaakob's request to dissolve Parliament, the national palace said.
This comes shortly after Ismail's announcement earlier this afternoon that Parliament was dissolved today, paving the way for early polls amid the prospect of floods.
In a statement, comptroller of the royal household Datuk Seri Ahmad Fadil Shamsuddin said Sultan Abdullah, who is currently in the UK, is disappointed with the current state of politicking in the country.
As such, the King had no choice but to consent to Ismail's request and return the mandate to the people so that they can elect a stable Government.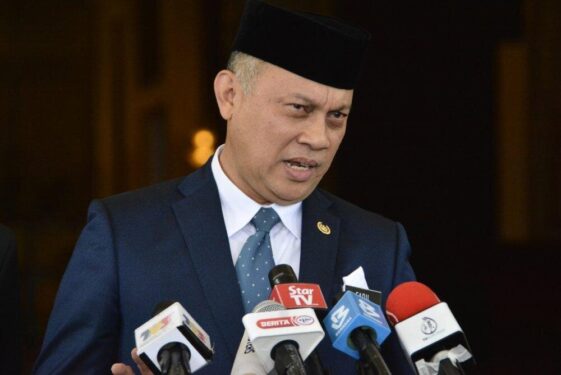 "Accordingly, His Majesty hopes that the Election Commission (EC) will carry out the 15th General Elections (GE15) in the near future, while taking into account the northeast monsoon season that is expected to start in mid-November," he said.
Sultan Abdullah also stressed that a stable country is important to ensure continued political stability and economic prosperity for the peace of the country and its citizens.
"His Majesty invites the people to collectively pray so that the nation and its people are always blessed and protected from any misfortunes, including floods," Ahmad Fadil added.
Ahmad Fadil also confirmed that Ismail had an unscheduled audience with the Agong at noon yesterday, where the former sought the latter's approval to dissolve Parliament effective today.
He said after scrutinising the request, Sultan Abdullah, exercising his powers as per Articles 40(2)(b) and 55(2) of the Federal Constitution, consented to the request.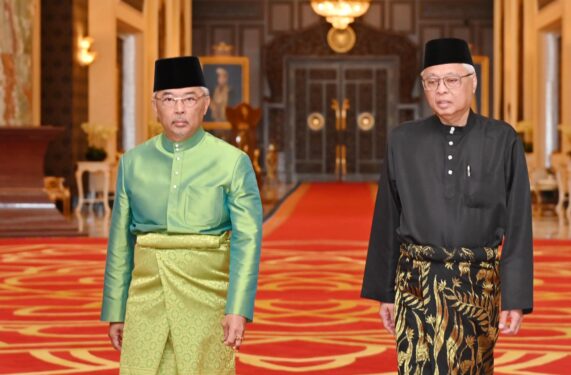 The heads of Government in each state (except for Sabah, Sarawak, Melaka and Johor) have since been urged to take the necessary steps to dissolve their respective state assemblies soon so that federal and state polls can be held at the same time.
The aforementioned four states already had state elections in recent times (Sabah, September 2020; Sarawak, December 2021; Melaka, November 2021, and; Johor, March 2020).
Notably, the states held by Pakatan Harapan (Selangor, Negeri Sembilan and Penang) and PAS (Kelantan, Terengganu and Kedah) have refused to hold state polls during GE15.
According to the constitution, snap elections must be held within 60 days of the dissolution of Parliament, meaning GE15 must take place by Dec 10, 2022, right smack in the monsoon season and when floods usually take place.
During the 13th and 14th General Elections (GE13 and GE14) held in 2013 and 2018, respectively, polls were held one month after Parliament's dissolution.
Ismail, who is also UMNO vice-president, was under intense pressure from party president Datuk Seri Dr Ahmad Zahid Hamidi to dissolve Parliament for months now. – Oct 10, 2022
Main photo credit: AFP