THE government and Bank Negara Malaysia (BNM) will discuss strategies to deal with the continuous decline in the value of the ringgit at the weekly Cabinet meeting today after the local currency fell to a six-month low of RM4.62 to the US dollar this morning, said Deputy Finance Minister Datuk Seri Ahmad Maslan.
"I will raise the matter in the Cabinet meeting this afternoon.We leave it (strategies) to BNM so that this matter doesn't get worse," he told reporters today after the launch of the Sustainable Investing Standards (SIS) document.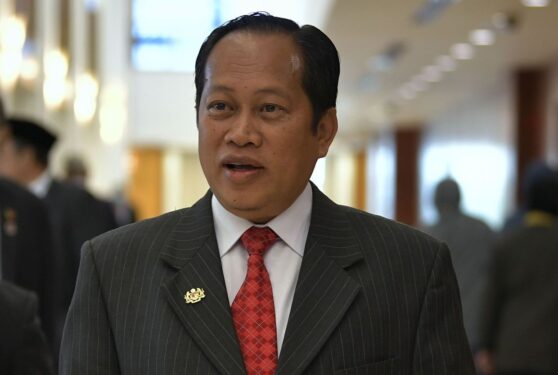 Moreover, imports will become more costly if the value of the ringgit continues to fall, raising concerns that this will have an influence on the nation's inflation rate.
The ringgit opened at a six-month low of 4.6280/4.6305 to the US dollar today, compared with yesterday's (May 25) closing of 4.6245/4.6285.
Ahmad noted that the prolonged impasse in the discussions to raise the US debt ceiling from its present level of $31.4 tril is to blame for the drop in the value of the ringgit.
The US Treasury Department has issued a warning that if a new debt ceiling is not approved, the US government may not have enough money to pay its bills as early as June 1.
"When it (new debt ceiling) has not been approved, investors are still holding onto their money and 'demand' for the US dollar strengthens," added the Pontian MP.
"We hope this phenomenon is only temporary and the ringgit returns to the stable levels that we've seen over the past six months." — May 26, 2023
Main photo credit: Kosmo Digital