Letter to Editor
WEEK after week we hear positive views on the now 100-Day administration. The political climate has return to normalcy and finally a functioning stable government for Malaysia is in place.
There is no doubt that the PKR leadership is confident in facing the state elections due in the next couple months. Grassroot members are eager to see their party be dominant and deliver an even more impressive result compared to the 15th General Election (GE15).
It is true that PKR has succeeded in forming the largest block but circumstance required the party to collaborate with UMNO which was a bitter pill to swallow by both core supporters. This follows a decree by the Yang di-Pertuan Agong for leaders of various political parties to form a unity government to serve the national agenda.
Divisional leaders and those at the grassroot level are now waiting for seat arrangements for the state polls to be finalised. A lingering question on their minds is how far will PKR go to compromise with their new political allies?
During GE15, PKR's deputy president Rafizi Ramli was given full authority to negotiate and arrange seats for the party's candidates. Many were unhappy with the result of parachuted candidates placed in areas where they did not have grassroot support. Their unfamiliar faces in the respective divisions invited sabotage by disgruntled PKR members.
Rafizi further acted belligerently to even allow those who only became PKR members for less than two weeks to contest!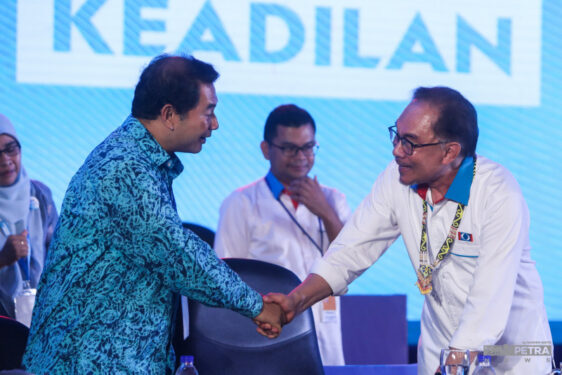 How will PKR lead Pakatan Harapan (PH) if its own leaders are ignorant about the voices from the ground up? Why did party president Datuk Seri Anwar Ibrahim choose to remain silent then? If this continues, PKR is destined to be punished.
Perikatan Nasional (PN) is expecting to win more seats by taking advantage of discontent within PKR's machinery.
Rafizi seems obsessed with unworkable formulas that lack substance or can be implemented successfully. Just look at how seats were alloted to candidates without real insight. PKR contested in 72 seats and won 29 seats, giving it a 40% success rate in GE15.
This is in stark contrast from GE14 where PKR contested 73 seats and won 48 seats, giving it a 65% success rate! How did Rafizi's formula as election director go so wrong in comparison?
In fact, many PKR members were already disappointed with the party's poll results before GE15. Talks were even rife among PKR members about Nurul Izzah Anwar having been ill-advised into choosing a 'dangerous' seat in GE15.
She was said to have wanted to contest in Bandar Tun Razak but a final swap was made under the advice of the election director to remain in Permatang Pauh.
Anwar must get directly involved to save his party. The voices on the ground must never be ignored to avoid any risk of internal sabotage in the state elections. For PKR to be dominant, its leaders must stop imagining that everything is fine and dandy with its base.
A leader must put the interest of its people first because without their support, they can never guarantee victory for the party. – March 11, 2023
Shahimi Hashim
Kuala Lumpur
 The views expressed are solely of the author and do not necessarily reflect those of Focus Malaysia.