THAT Parti Amanah Negara (Amanah) has decided to delay its election slated end-2022 in view of the 15th General Election (GE15) is somehow self-serving as it merely extends the term in office for party leaders whose term in office is meant to expire by end of this year beyond the party constitution/rules set limit of 3 years.
Describing this as a bad excuse, lawyer and social activist Charles Hector said one possibility is that the party's existing leadership is worried that they will not be voted in for the next term.
"State or Federal general elections can be held at any time – we saw this happening in Sabah, Melaka and Johor recently, and mind you, our GE15 can be held anytime in mid-2023 which are months away," he penned in his latest blog post.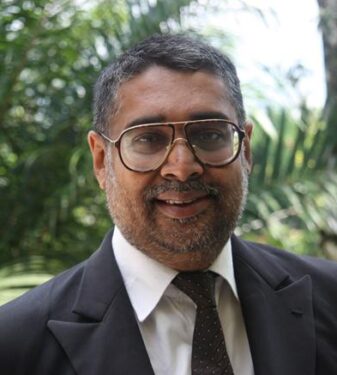 "Did all Amanah members even have a say on the decision to delay its party elections by 18 months? Today, online facilities are there for all party members of Amanah to be part of the decision making process to delay its party election? Or had the party's national leadership decided on their own?"
On Saturday (Sept 17), Amanah secretary-general Datuk Dr Mohd Hatta Ramli said that the party will be delaying its election which is slated end-2022 for 18 months till at least June 2024 to focus on the 15th General Election (GE15).
Moreover, Hector stressed that party constitution must be adhered to strictly to for election to be held every three years unless there is a two-third majority to amend the party's constitution to extend its election beyond a three-year period.
"Is delaying party elections a means to have control over the choice of MP/state assemblyman candidates or to make sure the current leadership supporters/cronies are chosen?" he asked.
"In any case, members are disrespected when party leadership decides to go against their own party constitution/rules to delay party elections beyond the three-year limit."
Hector also opined that facilitating GE15 preparation is also a lame excuse for Amanah to defer its party election for "it really is simply negotiations (within the Pakatan Harapan [PH] alliance) and deciding on which seat Amanah will be contesting."
"With Amanah doing this 'delay of party elections', the moral authority of PH to make an issue of UMNO delaying elections may be eroded … You cannot criticise others when you, too, did the same," he asserted.
"After the Registrar of Societies (ROS) makes a decision, any ordinary member of the party (UMNO or Amanah) can appeal to the Minister. Interestingly for UMNO, not one member appealed the ROS decision to allow the delay of UMNO election to six months after GE15? Are all UMNO members OK with this?" – Sept 19, 2022
Main pic credit: Harian Metro