I am V. Thomas, a voter who met you many times during the parliamentary election campaign in Sungai Buloh where you showed your mettle and determination to overcome the odds stacked against you when you were made 'to parachute' to our constituency,
I am really amazed at your dithering as to which party – Pakatan Harapan (PH) or Perikatan Nasional (PN) – that you wish to join to rejuvenate your political career.
This kind of dilly-dallying is harmful for not only the electorate but your fellow politicians and the general public will not take you seriously in the future.
And you harbour an ambition of becoming the nation's Prime Minister (PM) in the future. You recently stated that you are not joining any party but that you will be helping your political friends who are mostly – as you said – in PN.
It is a well-known fact that it was former PM Tan Sri Muhyiddin Yassin who selected you into his cabinet (first as the science, technology and innovation minister) before you eventually earned you a plum position as health minister under the Barisan Nasional administration of Datuk Seri Ismail Sabri Yaakob at the height of the COVID-19 pandemic.
You did a reasonably good job and became well-known worldwide because of your work, ideas and inputs to the global health community and the World Health Organization (WHO).
Possibly, you are waiting for the present murky waters in politics – especially in UMNO – to clear before deciding on your next move. But by then, it will be too late and you will miss the PH and PN buses – and probably be left alone.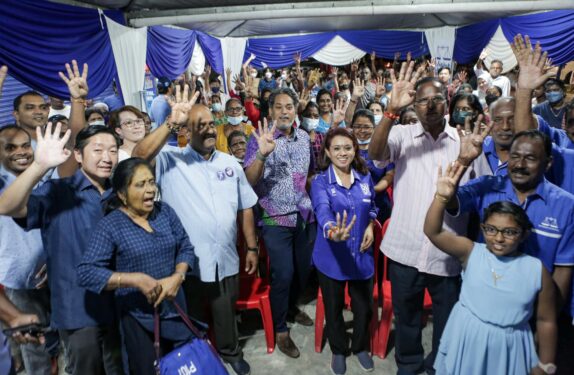 After the elections in the six states, the situation will stabilise and what you say or do or even when you decide to join any party for that matter will be of little or no consequence.
You need to strike the iron while it is hot and you can get many advantages especially in PN. There is, however, an impediment in your joining PH as you are not on good terms with UMNO president Datuk Seri Ahmad Zahid Hamidi.
So the better option is seemingly to team up with your previous ministerial colleagues in PN.  After all, PN is getting stronger with twice former premier Tun Dr Mahathir Mohamad and his foe-turn-friend Tan Sri Muhyiddin Yassin teaming up.
You had said previously that Selangor is a better place to re-start your political career considering its urban environment and developed state status. If that is the case, then you should take part in the state elections and hope to win and possibly become the Menteri Besar based on your ministerial experience of the past 10 years.
You can contest in Sungai Buloh where the people are already familiar with you (you may want to choose between Paya Jaras and Kota Damansara which are two state constituencies under Sungai Buloh).
Pass away this opportunity and you will end up in the political wilderness for the next five years which is too long a time lost to re-start your political career.
You could be forgotten by then given an unpredictable future political scenario which will mainly be the battle of policies and polemics between PH and PN. There will be other politicians with equal capability and calibre on both sides waiting in the wings and you will be considered a leader of the past.
There have been many politicians over the decades who were competent and brilliant but were consigned to oblivion when they made the wrong or late move. Whichever party you join will get a boost and you can make demands.
The time to make a decision about your future is right now for time and tide wait for no man. – July 14, 2023
V. Thomas is a Focus Malaysia reader.
The views expressed are solely of the author and do not necessarily reflect those of Focus Malaysia.