FATHER of modern day investing Warren Buffet's key value investing notion is always to keep an eye for stocks whose prices are unjustifiably low based on their intrinsic worth.
Rather than focus supply and demand intricacies of the stock market, the chairman and CEO of Berkshire Hathaway appraises companies as a whole.
This is where Kejuruteraan Asastera Bhd (KAB) whose share price has been "plateauing" to a four-week trading range of 35 to 41 sen fits the bill as perhaps fulfilling Buffet's definition of value investing.
Market capitalisation of the electrical and mechanical engineering service provider which stood at RM1.5 bil as of Feb 26, 2021 when it announced that Bursa Malaysia has approved its share split-cum-bonus issue of warrants exercise has more than halved to RM683 mil at the close of trading on Friday (March 4).
The journey of KAB started on Nov 17, 2017 when it debuted on the ACE Market of Bursa Malaysia with an initial public offering price of 25 sen/share and closed 20% higher at 30 sen on its maiden trading day.
On Aug 28, 2020, the counter was effectively transferred to the Main Market of Bursa Malaysia in an exercise that entailed a share capital of RM48.3 mil with 925.57 million units.
Among others, the exercise was intended to strengthen the group's competitive advantage to supplement its growth plans as well as customer acquisitions and expansion of businesses with recurring income.
Moreover, a Main Market presence would also benefit the group by elevating its profile among customers and other key stakeholders as well as strengthen the group's shareholder base with higher institutional participation.
Repeating past successes
As market volatility ever since the outbreak of the COVID-19 pandemic has very much contributed to the "plateauing" of KAB's share price, the group has embarked on a soul searching process where it yearns to replicate its success of yesteryears.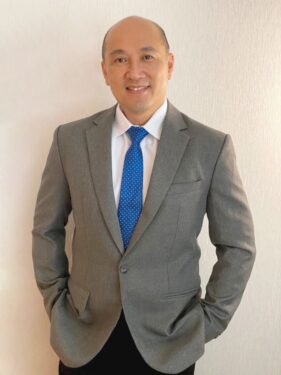 "If there is a feat or something enviable that KAB has achieved between the three-year spell between its ACE Market listing and transfer to the Main Market, it has to be how the company was able to surpass the RM1 bil market cap in such a short time frame," managing director Datuk Lai Keng Onn told FocusM.
"We are well-aware that we need to learn, unlearn, re-skill, innovate and revolutionise our ways of doing things so that our business can thrive in the new normal,"
This has prompted KAB to explore and eventually harness a blueprint in businesses with strong prospects in the green energy sphere, notably energy efficiency, solar power, co-generation and waste heat recovery as well as new technologies.
"KAB has garnered the fruits over the years in the M&E (mechanical and electrical engineering) field and we are delighted to acknowledge how well we are able to piece them (M&E and power generation) together. Both are able to collate well in weaving the way into a better future for the company," contended Lai.
"The construction industry has been weak over the past three years and so does the real estate sector given property prices have remained soft during that time frame."
Therefore, it makes valid sense for KAB to pin high hopes on the power generation field to propel its future revenue stream.
On Jan 31, KAB announced that its wholly-owned subsidiary, KAB Energy Power Sdn Bhd (KABEP), has made its first issuance of sukuk murabahah worth RM19.95 mil pursuant to its multi-currency sukuk programme of up to RM500 mil in nominal value.
In a Bursa Malaysia filing, the group said the Series 1 of Tranche 1 Sukuk Murabahah is guaranteed by Danajamin Nasional Bhd whose task is to guarantee bonds and sukuk issuances by viable Malaysian companies.
Proceeds from the issuance will be used to refinance a 2.2-megawatt (MW) waste heat recovery facility at Safran Landing System Malaysia Sdn Bhd, a leading French manufacturer of aircraft landing gear and braking systems globally.
The waste heat recovery facility which is currently operational is located at the Sendayan TechValley in Negri Sembilan.
"Our plunge into the renewable energy sector coincides with us making great strides in the ESG (environmental, social and governance) realm although we've just started doing so in earnest in 2021," noted Lai.
"Even then, KAB has already accomplished two significant milestones by being listed as one of the constituents of FTSE Emas Index in July 19, 2021and being graded three (out of four) stars on the FTSE Russell December 2021 Assessment (this was KAB's first participation in the assessment)."
Despite a tumultuous FY2021, KAB managed to keep its head above the water with a net earnings of RM4.35 mil. Nevertheless, its revenue was 16% higher at RM174.44 mil in FY2021 from RM150.76 mil in FY2020.
At 10.33am, KAB was up 0.5 sen or 1.28% to 39.5 sen with 1.48 million shares traded, thus valuing the company at RM710 mil. – March 14, 2022