PAS new member Tan Sri Annuar Musa's linkage of me with the May 13, 1969 racial riots reminds me of the film Tanda Putera where I was alleged to have urinated at the flagpole in the residence of Selangor Menteri Besar (MB), hence sparking the May 13 riots.
There is no need for Annuar's statement urging me to expedite the filing of the defamation suit against him as Annuar should know that I will not allow him to relay lies, falsehoods, fake news and hate speech to defame me by insinuating that I caused the May 13 racial riots.
I am also reminded of what the former Perak chief police officer Tan Sri Yuen Yuet Leng said about the "urination" episode.
Yuen not only confirmed that the May 13, 1969 "urination" incident at the flagpole in the Selangor MB's residence was totally fictional. He rightly remarked that if there was any such a person who committed such an outrageous act, he would not have left the Selangor MB's residence alive!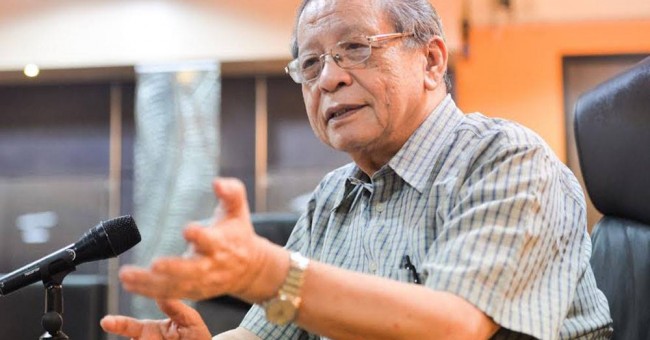 Why did Annuar revive the May 13 racial riots? Is it to ensure that there will not be another May 13 racial riots or is it to defy the Rulers and abuse the 3R (race, religion and royalty) issues and create further tension of race and religious feelings?
In my first speech in Parliament 42 years ago on Feb 23, 1971, I called for a Commission of Inquiry into the May 13 racial riots to find out their causes, assess the racial polarisation in the country and to make recommendations to prevent a recurrence of the May 13 tragedy.
Would Annuar support the formation of a Commission of Inquiry into the causes of May 13 riots? Would he get PAS and Perikatan Nasional (PN) to support such a Commission of Inquiry?
I have another question for Annuar Musa: Does he support Rukun Negara (National Principles)? Has PAS president Tan Sri Hadi Awang ever declared support of the Rukun Negara? – July 10, 2023
Veteran lawmaker and retired DAP supremo Tan Sri Lim Kit Siang was the former MP for Iskandar Puteri.
The views expressed are solely of the author and do not necessarily reflect those of Focus Malaysia.