MALAYSIA'S leading provider of on-demand cleaning services Ant Pinnacle Cleaning Sdn Bhd (APC) has entered into an alliance to strengthen its manpower resources, streamline permit applications and significantly enhance operational efficiency.
This comes about after APC which is a wholly owned subsidiary of Ant Unity Sdn Bhd recently inked a strategic partnership with top-tier manpower firm Agensi Pekerjaan OSM Sdn Bhd (OSM).
Under the memorandum of understanding (MOU) signed, OSM has committed to providing APC with up to 100 qualified workers with valid work permits over the next year. This commitment promises to boost APC's capacity to deliver consistent, high-quality cleaning services to its growing customer base.
"A stable workforce supply enables us to deliver unparalleled value to our clients and elevate the cleaning service standards in Malaysia," commented APC's director Stephen Yee.
"Our partnership with OSM will accelerate our growth and expansion where our strength lies in our people. This collaboration enables us to attract the right talent, thus enhancing our services and fostering growth."
Aside from that, Ant Unity has also launched the Antz Services app which is a locally developed cleaning service app that allows everyone to hire cleaning services for their homes, offices or for commercial purpose at transparent pricing.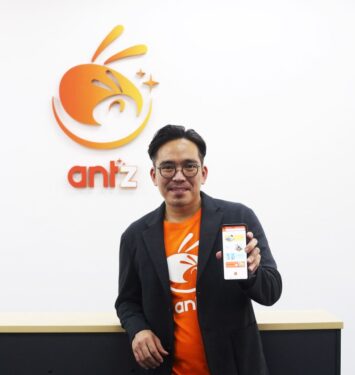 Under the MOU, APC will spearhead business-to-consumer (B2C) service operations, management, enhancement and business expansion while OSM resolves manpower issues and handles government processing tasks.
Moreover, APC will submit a comprehensive monthly report to OSM to highlight details such as payroll records, worker disputes, disciplinary actions and any incidents involving the supplied workers.
The MOU will be in effect for five years with an option for extension subject to mutual agreement. OSM assures exclusivity in this partnership, committing to refrain from engaging in similar agreements with companies within APC's business domain.
Once workers are supplied to APC, APC assumes responsibility for their management, safety, and welfare during their stay in the country.
Both APC and OSM have also mutually agreed on the costs involved, taking into consideration potential changes due to governmental regulations. They also agreed to maintain confidentiality regarding shared information and jointly own any intellectual property developed during this collaboration.
"This strategic partnership is not just about improving operational efficiency – it's a key part of our broader vision to lead the cleaning services industry," envisages Yee.
"By partnering with OSM, we are paving the way for better, more streamlined services that our clients can rely on. It's a significant step forward in our journey to set new standards in the industry, driven by the strength of our people and partnerships."