PRIME Minister Datuk Seri Anwar Ibrahim has allowed civil servants to criticise actions by the unity government which are found to be in violation of the law.
Speaking at a monthly meeting with staff of the Prime Minister's Department in Putrajaya today, Anwar, who is also Finance Minister, said he should also not be spared.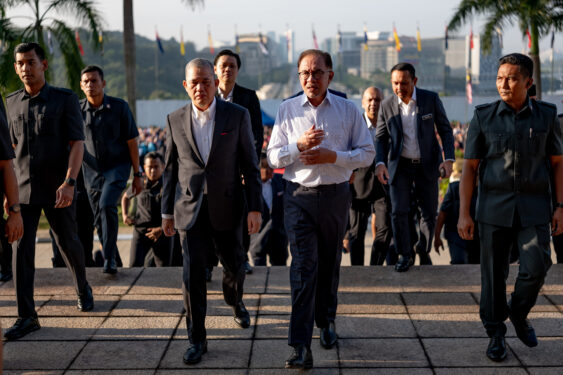 "My emphasis is on enforcement. What I learned, especially at the Finance Ministry, is that there are many questionable files," he pointed out.
"To blame the officers … if there's a 'minute' from the minister or the PM, the officer has to comply with, but I have given clear instructions that if there is a 'minute', even from the PM himself, if there is a violation of the law, I have to be informed first," he added.
Also present were Deputy Prime Minister Datuk Seri Fadillah Yusof, Minister in the Prime Minister's Department (Sabah, Sarawak and Special Functions) Datuk Armizan Mohd Ali, Minister in the Prime Minister's Department (Religious Affairs) Datuk Dr Mohd Na'im Mokhtar and Chief Secretary to the Government Tan Sri Mohd Zuki Ali. – Jan 16, 2023
Main pic credit: Afiq Hambali/Prime Minister's Office of Malaysia