PRIME Minister (PM) Datuk Seri Anwar Ibrahim has dismissed allegations that his administration had a hand in appointing Datuk Seri Nazri Aziz as Malaysia's next ambassador to the US.
The announcement of the former Padang Rengas MP's appointment to the position was heavily criticised on social media and among former diplomats who deemed it as poor judgement. Netizens were quick to attack Anwar over Nazri's appointment, describing it as a big blunder.
Nevertheless, Anwar stated that Nazri's appointment was made about a year prior and that it took the US about six months to confirm the appointment before Anwar himself became PM on Nov 23
Anwar subsequently confirmed Nazri's appointment after taking office and had only asked for a brief postponement of the appointment so that he could assemble his cabinet first and inform them.
"So, when I came in, I had only confirmed it. Cancelling (the ambassadorship) will cause a lot of problems," he told the media today after launching the Social Security Organisation's (SOCSO) Housewife Social Security Scheme and MyFutureJobs 2023 career carnival in Kuala Lumpur.
"The process of confirmation by the US took a while. When it was settled and I took over, I had only asked the Yang di-Pertuan Agong for a brief postponement of (Nazri's) appointment,"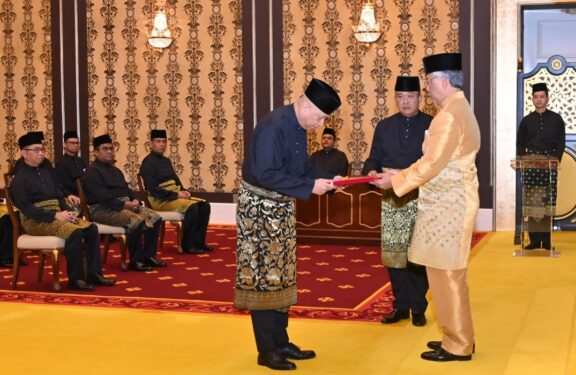 Anwar acknowledged the criticism and objections to Nazri's appointment but stated that those who had criticised should have sought clarification first.
"I can be called out but do ask first and be patient and let the PM explain without punishing (him) first," justified Anwar.
Despite this, former diplomats, Datuk Noor Farida Ariffin and Datuk Dennis Ignatius have expressed disappointment in Nazri's appointment, calling it a poor judgement.
Farida also commented that it was demoralising for career diplomats to be denied the opportunity to be promoted to an ambassadorship. – Feb 11, 2023