TUN Dr Mahathir Mohamad claiming that the government's efforts to promote Malaysia as a multi-ethnic country was against the Federal Constitution is nothing but a desperate attempt to remain relevant, said Datuk Seri Anwar Ibrahim.
According to the Prime Minister, the move was also Dr Mahathir's final attempt to keep himself known to the public.
"The ex-PM lost his deposit in Langkawi [so] I don't think we should take him very seriously.
"I am going to make him irrelevant. I am not going to comment on it. We have to stay the course," Anwar said during a question-and-answer session at the International Malaysia Law Conference (MLC) 2023 at the Shangri-la Hotel today (July 10).
The Tambun MP was responding to a question from the session's moderator, former Malaysian Bar president Christopher Leong, about Dr Mahathir's earlier statement on the matter.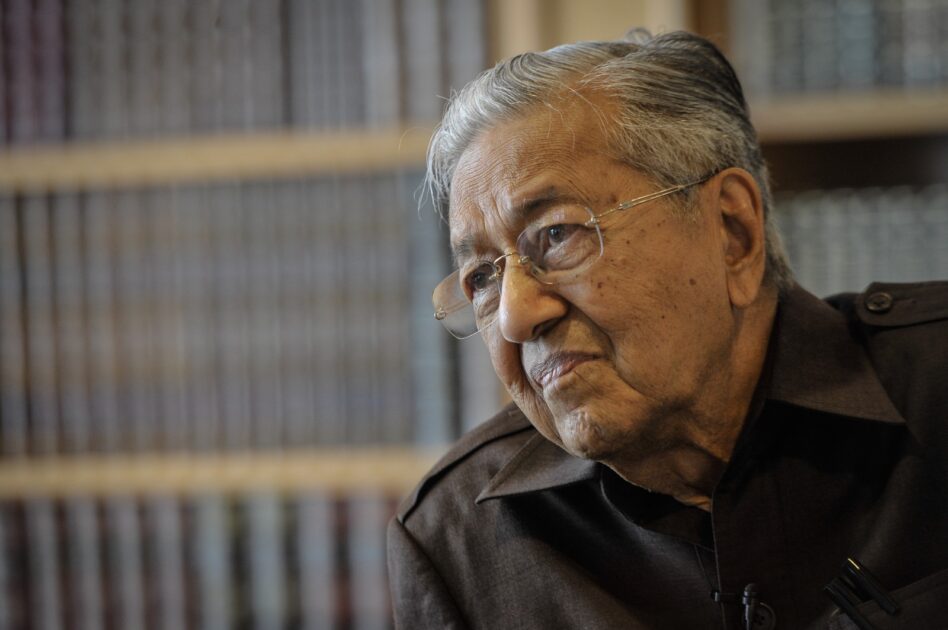 On July 3, Dr Mahathir claimed that promoting a multi-ethnic Malaysia is unconstitutional, and that the Federal Constitution is steeped in "Malayness".
"I am a Malay, I respect the Malay culture, tradition, rulers and language, but that does not make me racist or deny the rights of others," Anwar said.
The former Port Dickson MP went on to say that the Federal Constitution clearly states the rights and privileges of Malays, as well as the responsibility to safeguard all citizens in this country, and that the future belongs to all Malaysians.
"I cannot understand why in 2023 we are stuck. We are not talking about governance, economic advancement, or digital technology. We are stuck on who this country belongs to, the Malays or the Chinese or the Christians.
"I mean, how do you make sure that this country survives as a nation once it protects the rights of the Malays. You want to insist that this is a purely Malay country and deny the rights of others?"
On July 3, Dr Mahathir also stated in a series of posts that the DAP had a "manifesto" to change the country into a multi-ethnic secular one without a federation religion, and that Anwar's unity government administration would collapse if the DAP's 40 MPs chose to withdraw their support for the PKR president.
Many in the administration, including Anwar and DAP Secretary-General Anthony Loke, criticised his remark as baseless while The Malaysian Bar lambasted Dr Mahathir for selectively interpreting the Federal Constitution.
MUDA President Syed Saddiq Syed Abdul Rahman has also called for the nonagenarian to stop dividing the nation. – July 10, 2023
Main pic credit: Bernama