OVER the past two decades, the global consumption of vegetable oils increased significantly from 87 million tonnes in 2000/2001 to 211 million tonnes in 2021/2022. This brings about the issue of sustaining the supply of vegetable oils to a growing world population while safeguarding the environment and protecting social equity.
While many types of vegetable oil are traded globally, in terms of land use, palm appears to be the most efficient oil crop.
It requires only one-eighth as much land compared to soy to produce the same quantity of vegetable oil. Currently, palm oil accounts for 6% of the cultivated land for vegetable oils globally but produces the largest percentage (over one-third) of total output.
Although many incremental improvements were implemented within the industry over recent decades (including basic mechanisation and the introduction of a programmable logic controller system), the industry is still lagging when it comes to the application of Industry 4.0.
As a consequence, the drawbacks faced by the industry remain unresolved. For example, millers are in the dark regarding the total oil in fresh fruit bunches delivered to their mills, they are concerned about the uncontrolled milling process during the night, and more recently, palm oil producers are alarmed by inflated labour costs and the shortage of labour.
Therefore, Industry 4.0 can be the catalyst for the modernisation of this industry, rendering it more productive and efficient, in a rapidly changing manufacturing domain.
IoT in irrigation system
While oil palm trees can withstand short periods of drought, a prolonged drought stress usually results in reduced flowering, and a decreased production of fresh fruit bunches during the following harvesting cycles.
With the advancements in the field of technology, it is now possible to optimise irrigation application decisions, by analysing real-time field data. The emergence of new technologies such as the Internet of Things (IoT) and sensors coupled with the economies of scale may soon be a workable option for delivering water to plantations, and consequently stabilise production.
While the need for digital technology in oil palm plantation management has been widely acknowledged, a breakthrough has yet to materialise due to the lack of good internet connection.
With digitalisation and advancements in the wireless wide area network system, companies can capitalise on information and communications technology, to enhance their production efficiency.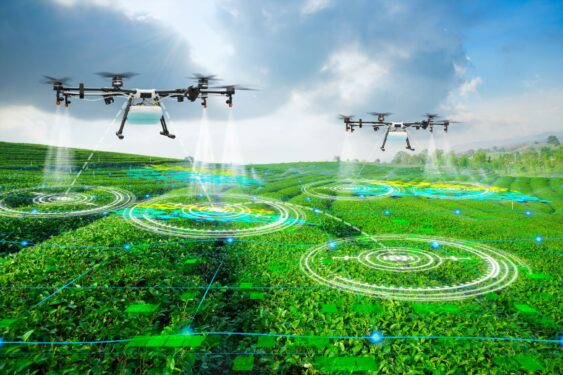 Machine learning for milling process
Fresh fruit bunches (FFB) delivered to an oil mill is graded for quality compliance. As the grading process is very laborious and time consuming, only a small sample size is assessed per delivery.
As a consequence, instead of an actual assessment, only an indicative result is attained. This puts millers in the dark about the total oil delivered to their mills, and they often muff the optimal sterilisation setting.
This issue can be addressed by incorporating machine learning into the milling process. Spectral imaging which is widely used for measuring the internal quality attributes of fruits can be used to measure FFB quality when they are transported on conveyors.
Coupled with the machine learning algorithm, it can identify the quality of each fruit bunch. With real-time computing, a specific sterilisation formula can be determined based on the rules set.
With this digital transformation, millers can be assured of 100% FFB grading, and can quantify the total oil coming into the mill. This will serve to eliminate any undue finger-pointing whenever an oil mill experiences a low oil extraction rate which could be attributed to an inferior crop quality, or an inefficient milling process.
Additionally, millers can improve the milling process by avoiding both under-sterilisation and over-sterilisation.
Integration of data analytics
With the use of data analytics, over 50,000 key data can be collected for a 60-tonnes-per-hour-capacity mill in one processing day. These data include the pressure of sterilisers, the temperature and level of digesters, and the pressure of the screw press.
Unfortunately, as most of the recording is currently performed manually, a substantial amount of data remains un-extracted.
The adoption of Industry 4.0 technologies enables the processing and analysis of data through advanced computer programmes or machine learning techniques such as Jupyter. It allows engineers to uncover relevant trends and correlations, so that they can make informed decisions.
For example, engineers can use different sterilisation recipes and different water dilution rates for different FFB qualities. Furthermore, unlimited simulations can be run to determine the optimal process control setting.
Engineers can also predict the optimal time for conducting maintenance measures as data such as motor ampere, gearbox temperature and vibration can help them classify the likely failure patterns and estimate the machine condition with regard to the faulty component.
By leveraging on big data analytics, engineers can not only reduce downtime and extend the life of their equipment but also reduce unnecessary preventive maintenance tasks and optimise their spare parts inventory.
Big data analytics which is currently applied in many industries will represent a big step forward for the palm oil industry when it comes to the use of data for making of strategic decisions.
The way forward
Industry 4.0 is disruptive by nature. It is an entirely new approach for taking the palm oil industry to the next level. However, this transformation cannot proceed without a supportive system in place.
As the development and adoption of Industry 4.0 requires substantial investments, incentives and funding options must be made available to palm oil companies to encourage them to take on new technologies and processes as well as to capitalise on research, developments and commercialisation.
Essentially, Industry 4.0 will re-shape the job landscape and foster significant changes in the performance of tasks. As such, there is an urgent need to create a skilled and diverse workforce, both by upskilling the existing labour pool, and by attracting and developing future talent in this industry. – March 25, 2022
Hong Wai Onn is a fellow of the Institution of Chemical Engineers and the Royal Society of Chemistry. He is also the author of "A Chemical Engineer in the Palm Oil Milling Industry".
The views expressed are solely of the author and do not necessarily reflect those of Focus Malaysia.
Pic credit: Asian Agri & Bearing Tip