MAIN Market-listed information technology (IT) software and platform provider ARB Bhd has through its NASDAQ-listed subsidiary ARB IoT Group Ltd launched the UKM-ARB Smart Laboratory, a state-of-the-art facility designed for advanced research and data monitoring.
This initiative in partnership with Universiti Kebangsaan Malaysia (UKM) which is touted as Malaysia's leading research university heralds a revolution in Malaysia's agricultural sector with ground-breaking work in artificial intelligence (AI), smart farming and data platforms with the smart laboratory poised to become an epicentre of IoT innovation.
"The UKM-ARB Smart Laboratory epitomises our steadfast dedication to pioneering technology in agriculture. It stands as a beacon of industry-research collaboration, embodying our drive for innovation and growth," commented ARB's executive director Datuk Seri Larry Liew Kok Leong.
"The establishment of this smart laboratory primarily seeks to boost efficiency and precision in conducting experiments, especially those related to conductivity and data collection. This will serve as a central hub for direct data accumulation and instantaneous monitoring from all smart farms under the ARB umbrella."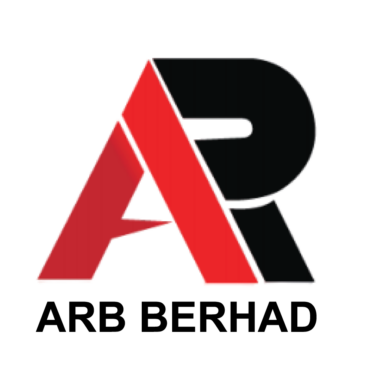 While smart farming is in the pioneering phase, the subsequent phases of this venture aim to delve into AI-driven decision support systems, cloud application development, mobile IoT, big data analysis and more.
For instance, AI insights can predict optimal crop yields based on environmental data or mobile IoT can provide real-time crop health status to farmers on their smartphones.
Meanwhile, UKM's vice-chancellor Prof Datuk Dr Mohd Ekhwan Toriman highlighted that UKM's Institute of Visual Informatics (IVI) now stands as a testament to the public tertiary institution's vision in computer science and IT with the smart laboratory project coming on-stream.
"Our focus on advanced human-computer interaction and IoT, bolstered by ARB's generous sponsorship, solidifies our commitment to meet community and industry needs," he pointed out which revealing that ARB has agreed to provide RM400,000 of sponsorship in kind to UKM to upgrade the smart laboratory.
In essence, the smart laboratory showcases features like real-time data collection, advanced environmental monitoring, tailor-made configurations for research and data analytics.
Businesses can now harness this blend of academic and industrial prowess, leveraging innovations to make informed decisions, optimise resources and enhance profitability in agriculture.
At the close of today's trading, ARB was down 0.5 sen or 5% to 9.5 sen with 5.77 million shares traded, thus valuing the company at RM114 mil. – Sept 6, 2023