PERIKATAN NASIONAL (PN)-friendly activist Badrul Hisham Shaharin a.k.a. Che'gu Bard wants Bersatu president Tan Sri Muhyiddin Yassin to take responsibility for turning Negri Sembilan (NS) from "a state with a winning chance" in the recent six state polls to "a state that could easily be lost".
The Bersatu member has further disputed the decision by Muhyiddin who is also the PN chairman to send his deputy Datuk Seri Ahmad Faizal Azumu to oversee the overall campaigning process in NS.
"In the list of candidates, there were some who're over the age of 70, some who weren't ready to contest, no proper election machinery, no financial preparation … all these are very strange and seems to suggest PN purposely wanted to lose," the Rembau-born Che'gu Bard lashed out in his latest Facebook post.
"The list of candidates who were more ready or willing to contest was set aside with silly excuses such as how a 75-year-old candidate was proposed by eight UNO branch leaders."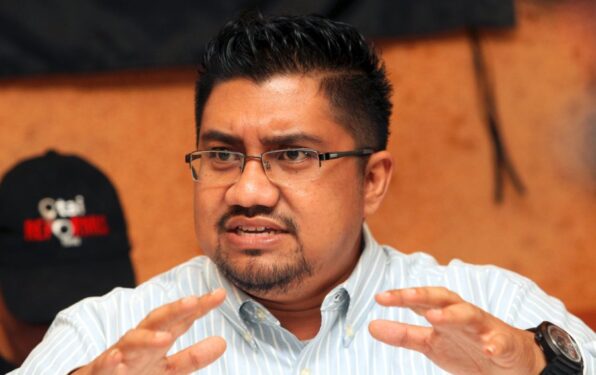 Short of stating that there is disunity within the party or coalition, Che'gu Bard regretted that the final outcome was "the spirit of NS folks in wanting to see a change was betrayed by the way PN contested in the state poll".
"There were many big issues that popped up … was there any discussion to find a remedy?" asked Che'gu Bard who was sacked by PKR in August 2016, PKR for damaging the party's image and causing divisions among PKR members by defying party's orders.
"Strategic mistakes may be acceptable but until today nobody has taken responsibility in NS … in the situation where BN (Barisan Nasional) + PH (Pakatan Harapan) were in chaos, we should have streamlined the movement between our components parties and within the coalition so that the people are better convinced."
He added: "I've made it known to the party president the need to remember that the strength of Bersatu and PN does not lie on their top leadership but the grassroots and the strength of the people's wave … this can't be taken lightly." – Aug 22, 2023