IT IS a pity that differences between MUDA and Pakatan Harapan (PH) could not be reconciled before the onset of the six state elections to be held soon. As such, MUDA which has yet to patch up with PH – especially PKR – is contesting in the state elections alone.
There is no fundamental ideological differences between PH and MUDA; they are on the same page when it comes to eradication of corruption, having good governance, accountability and public transparency.
But familiarity does not necessarily translate into political embrace of political parties. In the case of MUDA, it is more a case of familiarity that breeds contempt.
MUDA might be a party of young leaders with promising future but the party despite its youthful character has hardly any grassroots support.
The parliamentary and state seats that MUDA won in the recent past could be attributed to the support it gained at the expense of PKR.
However, both the parties are competing to gain the votes of the Malays, particularly the youths. There is thinking in the ranks of PKR that if MUDA is included within the fold of PH, its potential support could be weakened away.
Of course, the bickering between MUDA and PKR leaders have not helped the tense situation. MUDA as its name suggests might not have a strong support base among the Malay youth.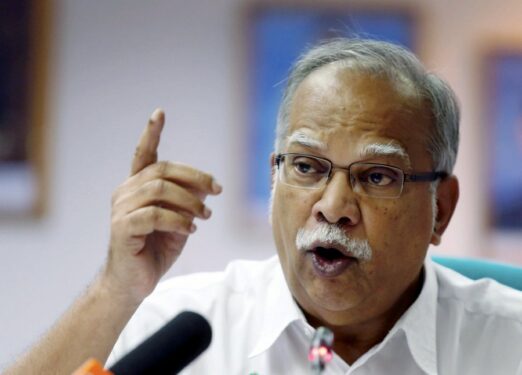 The Undi18 phenomenon that provides youths with voting rights might not assist MUDA. MUDA despite its name does not automatically endear itself to its targeted Malay youths.
Mountain to climb
The fact that majority of Malay youths gravitated towards Perikatan Nasional (PN), tells much about the attraction of MUDA as a party of the youths.
Both Muda and PKR never had the opportunity to thrash out their political differences. PKR is an older party and the principal anchor of the PH coalition.
The party had its share of radicalism during the reformasi period that catapulted the rise of Prime Minister Datuk Seri Anwar Ibrahim as a national figure.
Today, PKR is one of the main multi-racial parties within the fold of PH. In a way, PKR is big brother to MUDA.
While MIUDA might be potentially geared toward the aspirations of Malaysian youths, unfortunately, it has long way to go in building a political base with the youths.
In terms of experience and political longevity, MUDA is not on the same plane as PKR. The coming state election will be litmus test for MUDA.
It has the opportunity to prove itself as a serious contender in the Malaysian political area. In the long run – MUDA coming into the fold of PH – cannot be ruled out if politics is thought of as the art of possible. – July 3, 2023
Prof Ramasamy Palanisamy is the DAP state assemblyman for Perai. He is also Deputy Chief Minister II of Penang.
The views expressed are solely of the author and do not necessarily reflect those of Focus Malaysia.
Main pic credit: Malaysiakini