RETAIL and Trade Brands Advocacy Malaysia Chapter (RTBA Malaysia), a non-governmental organisation (NGO) safeguarding supply chains and brands from criminal conduct, agreed with Prime Minister Datuk Seri Anwar Ibrahim's suggestion for ministries in his unity government to work together to stem leakages.
In fact, Anwar who is also the Finance Minister has recently advised Cabinet ministers to work together to address the Auditor-General's report in the quest to stem leakages that contributed to the country's RM1.5 tril debt. He mentioned that up to RM10 bil could be saved by plugging leaks.
His statement was echoed by Deputy Finance Minister Datuk Seri Ahmad Maslan who in a social media post shared seven points on how to tackle the massive debt with one of the points being "to tighten enforcement to eliminate smuggling".
"It is indeed time for the new unity government to take a firm stance against illicit cigarettes that cost the country RM5 bil in tax revenue annually," commented RTBA Malaysia managing director Datuk Fazli Nordin.
According to the Illicit Cigarettes Study (ICS) in Malaysia report by Nielsen Inc, illicit cigarette incidence at the national level was 56.6% in 2022.
Furthermore, the report identified the top three illicit cigarette brands as John, Era and Canyon. John represents 15.4% illicit cigarettes consumed in Malaysia, topping the charts in Peninsular Malaysia. At the same time, Era and Canyon make up 7.7 % and 5.2%, respectively.
"Most illicit cigarettes do not have a Malaysian tax stamp or feature fake tax stamps on their packaging," revealed Fazli.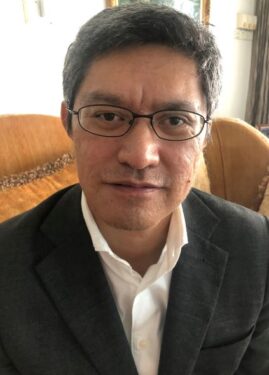 "These illegally imported cigarettes cost Malaysia billions in unpaid taxes every year, and fund criminal elements in the country. Some of these brands may have legitimate products in the market but are victims to intellectual property (IP) theft when criminals imitate their branding."
He added: "Interestingly, the PM has also called for government agencies to work with the Global Operational Network of Anti-Corruption Law Enforcement Authorities (Globe Network) which is a platform under the United Nations Office on Drugs and Crime (UNODC)."
UNODC has a module on IP rights and terrorism which it states costs the global economy over US$461 bil (RM1.98 tril) every year, according to a 2016 estimate. In fact, UNODC states that several terrorist organisations have been identified as participating in the illicit trade of cigarettes in various reports.
"In order to effectively reduce or eliminate illicit cigarette trade, the government should focus its enforcement of existing law on smuggling and IP theft against the top illicit brands must be addressed first." added Fazli. – Feb 22, 2023