WITH only 19 seats for grabs against "100 deserving candidates", it can only be expected that some old guards would have to make way as Penang DAP did its balancing act to dish out its candidate list for the six state polls slated for Aug 12.
Hence what entailed can be interpreted as a major shake-up with the dropping of five caretaker state executive council (EXCO) members led by caretaker deputy chief minister (CM) II Prof Ramasamy Palanisamy who is also the incumbent three-term Perai state assemblyman.
Ramasamy who has held the deputy CM portfolio since 2008 will be replaced by 'property man' Datuk Seri Sundarajoo Somu who was the former Eco World Development Group Bhd  deputy president and deputy CEO.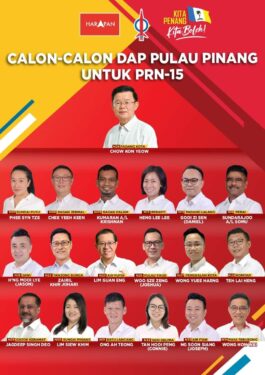 Also not to be fielded in the state poll are DAP Wanita chief and Padang Lalang incumbent Chong Eng as well as Sungai Puyu state assemblyman Phee Boon Poh who had earlier expressed his intention to step down (he will however be succeeded by his daughter Syn Tze).
Chong, the caretaker state social development and non-islamic religious affairs committee chairman, was the first woman to be elected to the state legislative assembly back in 1995, while Phee, the caretaker environment and welfare committee chairman, first served as a state assemblyman in 1990 and was the state's opposition leader from 2004 to 2008.
Two other EXCO members missing from the final list are Yeoh Soon Hin and Soon Lip Chee. Yeoh is the caretaker state tourism and creative economy committee chairman while Soon is the caretaker state youth and sports committee chairman.
On the reverse, three party stalwarts have been retained to fight alongside Penang DAP's 'new blood'.
They are caretaker CM Chow Kon Yeow who has been named as the CM candidate for a second term should the Pakatan Harapan-Barisan Nasional (PH-BN) coalition retain power in Penang; DAP national chairman Lim Guan Eng; and caretaker housing and local government committee chairman Jagdeep Singh Deo.
Chow will defend his Padang Kota seat; Guan Eng who is also the Bagan MP will defend his Air Putih seat while Jagdeep will defend his Datuk Keramat seat for the fourth term.
Against the backdrop of the 'green wave assault' especially in mainland Penang, DAP secretary-general Anthony Loke Siew Fook was quick to allay concerns over potential backlash from its decision to omit its five Penang EXCO top guns.
"It is difficult for a political party like us. We only have 19 seats (in Penang) for DAP and 100 deserving candidates out there. We need to put the party first," justified Loke after unveiling the party's candidates for the Penang and Kedah state elections.
As it is a tall order to appease all leaders in the party, Loke urged them to close ranks to preserve DAP's standing as the leading party in Penang.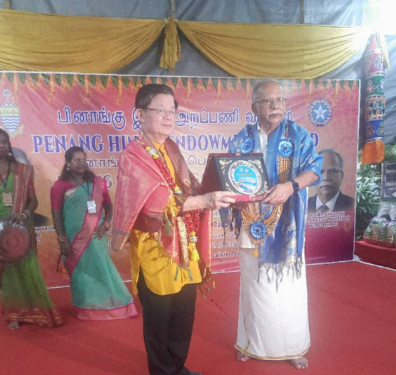 Most notable is that the Transport Minister and Seremban MP has spoken to vocal Perai MP Ramasamy who has been taken aback for being excluded from nomination. The 74-year-old community leader had made it known openly that he hoped to contest for a fourth term.
When contacted by The Vibes, Ramasamy said he accepted the party's decision but also felt disappointed that the decision-making process to drop him and other incumbents was not done with clarity.
"All I got was platitudes. It was not clear why I was dropped," remarked the veteran politican who raised eyeballs by defeating former Penang CM Tan Sri Koh Tsu Koon for the Batu Kawan parliamentary seat in the 2008 general election after which he became the first person of Indian origin to hold the post of deputy CM in Malaysia (serving under Guan Eng's administration). – July 26, 2023