PKR president Datuk Seri Anwar Ibrahim once sought the support of PAS to save him but today he has become power-crazy and forgotten who his former ally is after becoming Prime Minister, so claimed 'turncoat' Datuk Seri Azmin Ali who was sacked by PKR at the height of the Sheraton Move conspiracy that eventually brought down the 22-month-old Pakatan Harapan (PH) government in February 2020.
Azmin who is now Bersatu's election director said the "episodes of cruelty" that Anwar went through in the past – and which PAS fought against vigorously then on Anwar's behalf – are now repeating themselves with Perikatan Nasional (PN) at the receiving hand.
"It was in this hall that we gathered for so long to save a human being who was oppressed at that time, but today when given a little power, this human being has become power-crazy and forgotten his origin (lupa daratan),", the former Gombak MP shared his memories at the PAS base in Taman Melewar, Kuala Lumpur last night (March 11).
Also present at the so-called "premier solidarity talk" were PAS president Tan Sri Hadi Awang and Bersatu president and PN chairman Tan Sri Muhyiddin Yassin.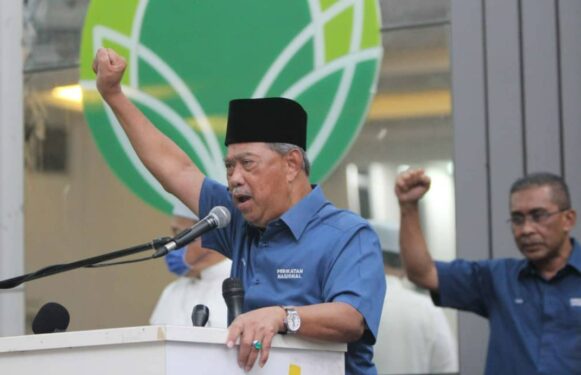 "But today, this man attacked both Tok Guru (Hadi) and the PN coalition which had once saved and freed him from prison. That's why tonight we are gathered here once again to remind this man and the clowns in his group (of his tragic past)."
Added Azmin: "Wait for the upcoming state elections when the people will rise and disposed of PH and all those who are oppressors. I am not angry, but there is resentment in me (geram).
"Because I have been in this hall since 1998 when he (Anwar) used to ask me to help him solicit the support of PAS," he further pointed out while expressing confident that "Anwar's power would not last long".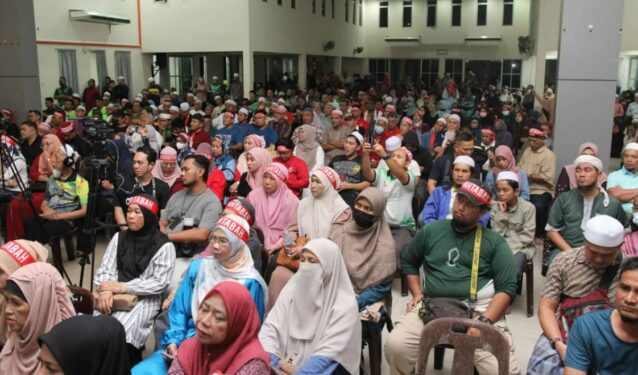 The former International Trade and Industry Minister said there is nothing wrong with Hadi's view of wanting to change the government – a view that did not resonate well with the unity government – after Muhyiddin was accused of being "a robber, briber or bandit".
"This individual who launched a mass movement together with PAS and Gerakan in the name of PN was eventually accused (of power abuse and graft charges) and dragged to court," lamented Azmin.
Azmin who himself was the former PKR deputy president also claimed that Anwar's unity government is "quite in a state of anxiety as the momentum of GE15 (15th General Election) is still strong with the people's anger towards PH boiling over".
"We had asked that they join us to fight corruption but today corruption has become the flesh and blood of the PH family. The people ask them to oppose nepotism but instead nepotism is becoming more and more fertile in this unity and unnatural (luar tabii) government." he claimed.
"Not only is the current administration arrogant and self-centred but it has also failed to resolve various problems as promised in accordance with the formulas that they themselves have drawn up." – March 12, 2023
Main pic credit: Bernama