IF the 16th Yang di-Pertuan Agong's (YDPA) wishes would come true, then Datuk Seri Anwar Ibrahim will continue to be the 10th Prime Minister (PM) until next year.
But will he continue to be PM for the full term of five years for the 15th Parliament?
In the opening of the 15th Parliament yesterday (Feb 13), the King hoped that Anwar Ibrahim would be the last candidate for the office before his reign ends next January as history will record that he is the only Agong who had four Prime Ministers during his five-year reign.
Will the 10th PM last five years throughout the reign of the 17th YDPA in the 15th Parliament?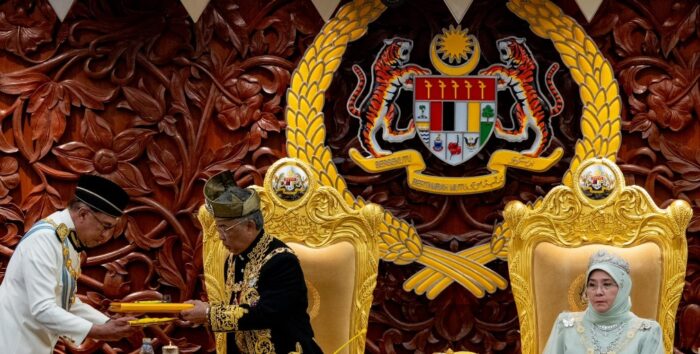 The 14th Parliament will go down in history as the period when a duly-elected government was illegitimately and unconstitutionally toppled by the Sheraton Move political conspiracy, leading to two "backdoor" PMs and a six-month illegal and unconstitutional suspension of Parliament – the worst polarisation of race and religious relations in plural Malaysia.
The King went on to say that he had provided "all the room for parliamentarians to cooperate and find a common ground on principles of unity for the future of the country".
He noted that the "nearly four-year-long political crisis that has plagued the nation could have been avoided" if events leading up to the resignation of former prime minister Tun Dr Mahathir Mohamad in 2020 did not transpired.
More importantly, he said, the nation would have been spared the political turmoil "if the MPs and politicians were willing to put aside their differences and unite solely on the basis of safeguarding the interests of the rakyat and this country".
Would the Dewan Rakyat Opposition leader Datuk Seri Hamzah Zainuddin give a positive response to the Agong's call to all Malaysians to "open their hearts" to the results of last November's 15th General Election (GE15) to form a stable government to guarantee political stability and generate economic growth, working on issues such as the cost of living, including subsidies for the people, and anti-corruption?
Will Hamzah offer Perikatan Nasional's (PN) co-operation to the Anwar's unity government to ensure that Malaysia can achieve two objectives – to unite a very polarised plural society along racial and religious lines, and to reset to return to the original nation-building principles of the nation's founding fathers for Malaysia to become a first-rate world-class nation?
That will be the test of the speech of the new Opposition leader on the "Motion of Thanks" for the Royal Address in Parliament later today. – Feb 14, 2023
Retired DAP supremo and former Iskandar Puteri MP Lim Kit Siang, 81, has a colourful political career spanning 57 years.
The views expressed are solely of the author and do not necessarily reflect those of Focus Malaysia.