BRITISH American Tobacco (M) Bhd (BAT Malaysia) has continued its commitment to celebrate diversity and inclusion vis-à-vis its journey to build A Better Tomorrow (BAT Malaysia' tagline).
In conjunction with International Women's Day, the company honoured its female talent and celebrated its workforce that boasts 34% of woman representation in management.
"Enabling and empowering women leaders is not only the right thing to do, but essential to our success as a company," commented BAT Malaysia's human resources director Adrita Datta. "Our diversity makes us stronger and we embrace it as a source of innovation, creativity and competitive differentiation, as we work towards building A Better Tomorrow."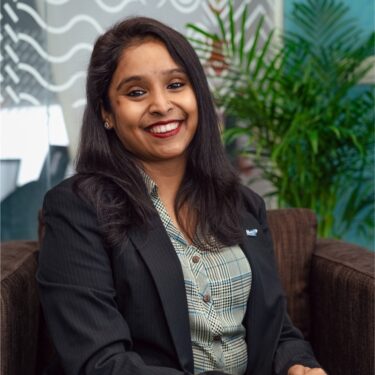 She added: "While we are pleased with our progress, attracting and advancing diversity & inclusion continues to be a key priority, and we remain committed to creating a culture of equality where everyone can advance and thrive."
Diversity & inclusion initiatives in BAT Malaysia include:
Parents@BAT: BAT Malaysia helps ease working mothers' post-childbirth with four months of fully paid maternity leave and an opportunity to extend by an extra two months at half pay. The group also provides 10 consecutive working days paternity leave to its male employees.
Menstrual & pregnancy support for national sales team (our sales team across country): Women in BAT Malaysia's national sales team whose work primarily take place outside of the office in their respective "territories", are offered the opportunity to work from the office for a maximum of three days' a month during their monthly menstrual period.
Expecting mothers are also able to work fully from the home during their pregnancy term.
BAT Malaysia's head office keeps mothers in mind with a fully-equipped and comfortable nursing room.
Health & Wellness Initiatives: BAT Malaysia supports men & women's health through various Health and Wellness initiatives such as a monthly half-day Wellness Day, awareness campaigns, educational events, and complimentary pap smears, ultrasounds, and prostate examinations.
Through a partnership with a digital health & wellness provider, employees can also access a plethora of resources to help monitor their condition.
Training & development: Diversity and inclusion trainings are frequently held for all employees to understand, develop and embrace skills needed to collaborate and connect with people of various backgrounds, including women empowerment groups such as Athena and Women@BAT, both of which provide networking and learning opportunities.
 Additionally, the group has also established a customised programme that allows female talents to get personalised coaching to address their development objectives. – March 13, 2023