PKR can expect to feel the migraine effect of having to decide between fielding two-term Batu MP and incumbent P. Prabakaran – currently the youngest MP in the Malaysian Parliament at 26 – as both the  si-fu (maestro) and his disciple are as eager to wrest control of the hot seat in the heart of federal capital Kuala Lumpur.
Given that both Tian Chua and Prabakaran are adamant – and lobbying hard about contesting in Batu – PKR president Datuk Seri Anwar Ibrahim and the upper party echelon would be spoilt for choice between both candidates.
On one hand, Prabakaran's political maturity has improved by leaps and bounds since he ousted closest Barisan Nasional (BN) rival Dominic Lau Hoe Chai from Gerakan in a four-corner fight during the 14th General Election (GE14) with a majority of 24,438 votes.
Recall that in the run-up to the 2018 national poll, the Shah Alam High Court had on March 2, 2018 fined Chua RM 2,000 for insulting the modesty of a police officer that removed the eligibility of him in contesting.
He is seen as more approachable and energetic – especially at the grassroots level – compared with Tian Chua who was instrumental in grooming him to become "a young, energetic and idealistic activist".
From an independent candidate, Prabakaran officially joined PKR and the PH coalition four days after the GE14 on May 13, 2018 during an event to celebrate his election victory with the locals in the Sentul district.
"On the other hand, Tian Chua is seen as the veteran, well-versed in taking on the bigger opponents," said a political pundit.
Above all else, there is also a bit of 'bad blood' between the duo given after Tian Chua was cleared by High Court judge Mariana Yahya on Nov 6, 2019 as not losing his qualification to contest as a candidate for the Batu constituency, Prabakaran refused to step down as Batu MP in order for Tian Chua to contest for the Batu seat in a by-election.
Fast forward to May 29 this year, Prabakaran was elected as the new Batu PKR Division chief by defeating incumbent Tian Chua who was contesting for re-election with a total votes of 517 and a majority of 211 votes.
Other contenders
Apart from Tian Chua and Prabakaran, three other candidates are also joining the fray, led by Gerak Independent's co-founder Siti Kasim.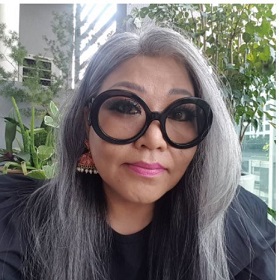 The 59-year-old human rights lawyer and activist has recently hit back PH over the perception that she is splitting the opposition's share of votes in Batu when it makes more sense for her to run in seats held by the likes of incumbent Ampang MP Datuk Zuraida Kamaruddin and incumbent Titiwangsa MP Datuk Seri Rina Harun.
"I will stick to what I have decided. I announced it over a year ago so I didn't just choose (the place to contest) like throwing a dart," she told Malaysiakini. "I chose Batu because I believe it is an area where the constituents will understand where I'm coming from and the values that I carry."
Then there is the glamour-seeking popular Malaysian social media influencer, Nur Fathiah Syazwana Shaharuddin a.k.a. Cleopatra who is unperturbed about competing against big names in the Batu as an independent candidate.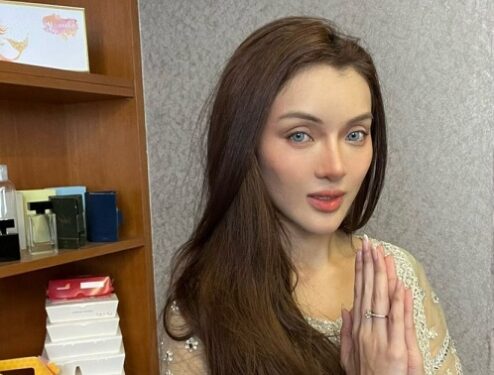 The young mother of two, who comes from Malay, Chinese and Dutch parentage said that contesting as an independent candidate would allow her the liberty and privilege to speak out on what she truly believes in and be realistic about what she could achieve.
While Prabakaran, Tian Chua, Siti Kasim and Cleopatra have made their intention known, just don't count out MIC as Batu boasts one of the constituencies with the largest number of Indian voters in the country.
Batu MIC division chief Dr Pala Kumaran has been reported as saying that its members had been active on the ground for many years despite not having contested the seat before.
"MIC has not contested in any of the Kuala Lumpur parliamentary seats and it is the right time for us to be allowed the chance," he said, adding that three or four names had been shortlisted as potential candidates.
However, Pala said that MIC members would support any candidate picked by the Barisan leadership. Rumour has it that Federal Territories MIC chairman Datuk S. Rajah could be fielded should MIC be given a chance. – Oct 27, 2022