THERE is this bad tendency among politicians that when they find themselves cornered or ridiculed for their unwitty/selfish wisdom, they will opt for an easy way out – that their thoughts have been taken out of context.
As expected, UMNO president Datuk Seri Ahmad Zahid Hamidi became defensive yesterday (Sept 21) about his very own statement made over the weekend that Barisan Nasional (BN) is ready to brave floods if it coincides with the 15th General Election (GE15).
His statement, according to the Bagan Datuk MP, was meant to show Prime Minister Datuk Seri Ismail Sabri Yaakob that the BN election machinery is well-oiled to emerge victorious in GE15 come  shine or flood.
But the BN chairman did not stop there; he even took a jab at his political foes – Pakatan Harapan and Perikatan Nasional – which he said were the ones that had disregarded the people's safety when they were the government.
In all frankness, desperation from having to face massive backslash from within his own party or the BN coalition following his uncanny wisdom must have made Zahid so desperate that he has to resort to the ungentlemanly red herring fallacy or the attitude of diverting attention from a topic at hand to create a distraction from the main point.
As a veteran politician who has previously served as the deputy PM and home minister, Zahid should have known by now that journalists are 'simple-minded' individuals who would cite him at face value.
As such, he should convey his statement as straight forward as possible as opposed to lacing his message with a double-layered meaning that is subject to misinterpretation.
Secondly, the media would not have taken his statement out of context for people from his own party have also joined the chorus to oppose the idea of holding GE15 during the flood/monsoon season.
Yesterday (Sept 21), Health Minister Khairy Jamaluddin highlighted the need to look at health considerations given that there is bound to be an increase in water-borne diseases as well as other illnesses such as fever and flu.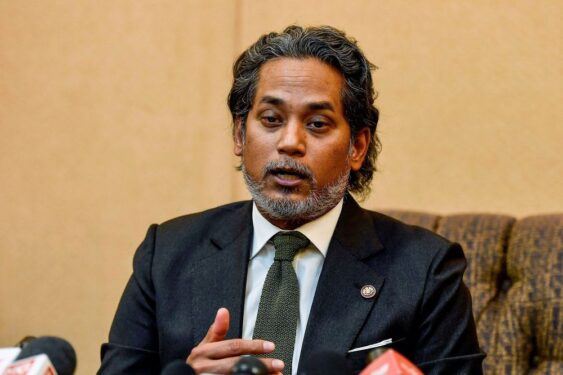 Moreover, the Rembau MP argued that there will be scarcity of manpower needed for the election with many hands needed to manage temporary evacuation centres (PPS) as well as to look after the people's safety and for evacuation matters.
"Secondly, many schools are used as PPS while schools are also used as voting centres," asserted Khairy. "So, the Health Ministry's view is that it is not conducive to hold an election during the flood season."
The more vocal critic in veteran lawmaker Lim Kit Siang wanted Zahid to withdraw his statement that UMNO leaders are prepared to "wide through floods" if the GE15 is held during the flood-prone season "to prove that UMNO is still a responsible and people-oriented party".
"The first four UMNO presidents, Onn Jaafar, Tunku Abdul Rahman, Tun Abdul Razak Hussein and Tun Hussein Onn would never have played down the loss of 54  lives and RM6.5 bil losses to property that happened last year because of monsoon and floods as an irrelevant trifle," lamented the 81-year-old Iskandar Puteri MP.
"Nobody had dared to challenge the observation of an UMNO watcher that in the early days of UMNO, it would be difficult to find a millionaire among UMNO division leaders. After over six decades of Independence, it would be difficult to find an UMNO division leader who is not a millionaire." – Sept 22, 2022