THE Malaysian Indian Voice (MIV), a HINDRAF (Hindu Rights Action Force) splinter group – has alerted the Malaysian media of the "leftist green wave agenda" which seeks to undermine the reputation of the Pakatan Harapan-Barisan Nasional (PH-BN) in the run-up to the upcoming state polls.
Its founder Papparaidu Veraman further cautioned news portals against falling prey to the pleas of influential opposition leaders/personalities by having their so-called sympathy reflected – consciously or subconsciously – in their reporting.
"While credit must be given to their election machinery for churning out par excellence communication strategies to reach out to the electorate by leveraging the various social media platforms, media houses must be made aware of their manipulative strategies which blend together lies, half-truth, unverified claims, fake news and the likes," he told FocusM.
"It is disheartening to see pro-opposition political observers penetrating so-called independent news portals in the guise of reliable sources or even guest writers while some news portals unsuspectingly have opposition cybertroopers planted in their news organisation."
Papparaidu who is also the assistant organisational secretary to DAP Selangor made such revelation as he disputed the accuracy of a Malay language Malaysiakini report which claimed that the joint PH-BN state election campaign for Selangor "did not start well" after a number of top leaders pulled out from last weekend's "Mega Madani Tour" event.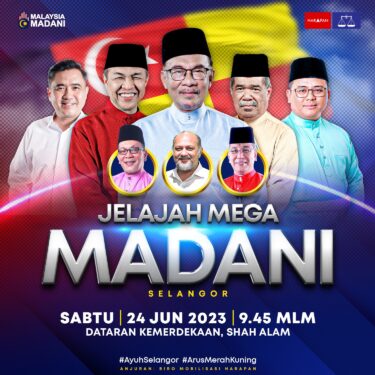 "Based on the event poster, Prime Minister (Datuk Seri) Anwar Ibrahim, his deputy (Datuk Seri) Ahmad Zahid Hamidi and Transport Minister Anthony Loke (Siew Fook) who lead PKR, UMNO and DAP respectively are scheduled to be present at the Dataran Kemerdekaan in Shah Alam tonight," noted the report published on the evening of June 24.
"However, Malaysiakini understands that all three will not be present. There are also reports stating that the Selangor BN declined the invitation to join."
In clarifying what he deemed as "unfair and unverified reporting", Papparaidu who himself was involved in organising the Arus Merah Kuning (Red Yellow Wave) launch explained:
"Firstly, our three top leaders didn't promise to join us and secondly, we were hounoured to have Amanah president Datuk Seri Mohamad Mat Sabu and DAP deputy chairman Gobind Singh Deo joining us under the capacity of Kota Raja and Damansara MPs respectively.
"By far and large, I didn't expect Malaysiakini to spew demoralising words on the launch of Selangor PH election machinery," lamented Papparaidu who is the younger brother of Klang MP Ganabatirau Veraman.
"Our unity with BN and other components are very strong nationally and not shakeable. The claim by Azmin (PN information chief Datuk Seri Mohamed Azmin Ali) that PN will capture Putrajaya after the state election is an irrelevant statement coming from a senior politician."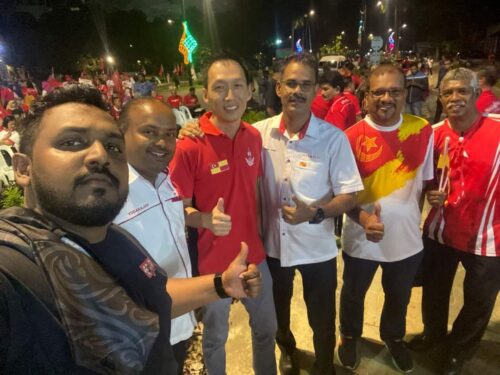 For the record, the "Mega Madani Tour" event coincided with Perikatan Nasional's (PN) simultaneous launching of its state polls machinery in Kelantan, Kedah and Selangor.
Above all else, Papparaidu also reminded news organisations to be wary of unscrupulous quarters who are all out to topple Anwar over his all-out war against corruption.
"All his enemies are conspiring to undermine him by spreading a lot of untruth about him whether it is about him abandoning his so-called reformasi ideals or blaming him for the country's economic decline or the plunging ringgit in recent times," he noted.
"Therefore, all patriotic Malaysians must come forward to lend support to our PM-cum-Finance Minister to save our country from those robbers or plunderers of the country's wealth." – July 2, 2023