AS re-appointed Transport Minister Anthony Loke Siew Fook cracked the whip on Batik Air (formerly Malindo Air) for a recent prolonged domestic flight delay, former Tourism Malaysia chairman Wee Choo Kiong was quick to post the below cheeky Tweet: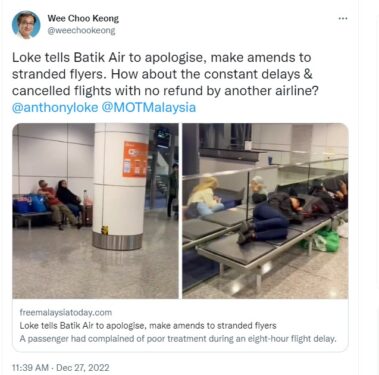 While the Seremban MP was spot on to order Batik Air to apologise to all passengers of its Kuala Lumpur-Kuching flight for being left stranded for over eight hours at the Kuala Lumpur International Airport (KLIA) last Friday night (Dec 23), many frequent flyers indeed were left wondering why only Batik Air was faulted yet no action was taken against "the bigger culprit".
Is there a reason for Loke to be lenient on AirAsia especially when the entire Batik Air saga has seemingly portrayed AirAsia to be "angelically innocent" when "mountains of complaints" have been levelled against the budget carrier for its poor customer service quality since 'time immemorial'.
Does Loke have a soft spot or special respect for AirAsia considering that the airliner was one of the pioneer budget airlines in this part of the world? Or is Loke merely taking a leaf from renowned military strategist Sun Tzu's Art of War (the management perspective) to get to the bottom of AirAsia service woes by leveraging Batik Air as the decoy?
Or perhaps all disgruntled air travellers – whether they are still flying AirAsia despite their hue and cry or if they have already boycotted the airline for good – should bear with Loke by giving him breathing space to deal their perceived 'errant' airline?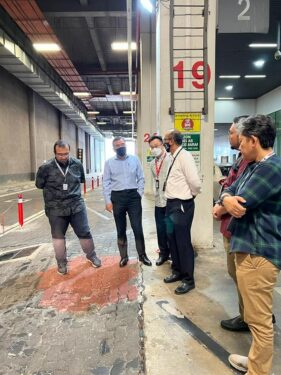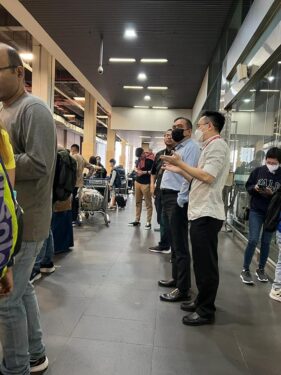 After all, the airline segment is only one component of Loke's ministerial responsibility with the poor DAP secretary-general already having to juggle with a myriad of numerous land and sea transportation woes as well.
Imagine on his way this morning (Dec 28) to launch AirAsia's extra late night flights at fixed low fares where a total of 25,020 extra seats are offered to selected cities in East Malaysia during the upcoming Chinese New Year season, Loke has seized the opportunity to conduct spot-check in klia2 a.k.a. AirAsia's hub following unfavourable feedback from air passengers.
"There are some weaknesses especially in the e-hailing waiting room that need to be improved," he penned in his latest Facebook post.
"One of them is uneven road lanes due to soil deposits that can be dangerous for users. The management has appointed a contactor and the upgrading work will be carried out at the end of January. The lighting system also needs improvement so that environment at night is brighter."
Well, below are some verbatim comments left on Loke's Facebook account by netizens with regard to AirAsia's service (supposedly for his future action):
Yinxing Chai: Harap memberi perhatian kpd si Airasia ni yg suka menukar flight time sesuka hati 😡😡
Kia Syakira: Yinxing Chai betul. Tolonglah ada tindakan pada airasia. Dahla tiket mahal dalam negara pun mahal macam nak ke london.
Min Erl Mo: Yinxing Chai Agree. Cancel & reschedule multiple times, then delay 👎
Sophie Sophia: Yinxing Chai saya setuju dengan statement ini. Kalau ada meeting yg perlu dihadiri kena fikir dua kali ikut AA. AA likes to delaying and postponing flights.
Nizam Mohd: Yinxing Chai betul. Anak saya kena baru ni masa pergi KK. Dah booking tak brp lama kemudian dpt mesej tarikh dipinda.
Andy Chong: ini saya setuju YB. Airasia selalu overbooking flight, suka hati tukar flight time. cc. Tony fernandes
Joseph Foo: Yinxing Chai Betul , tukar flight masa tak bagi return money 💰.
Eerhkaf Af: YB, kenakan denda yg ketat utk AA yg sll kensel atau postpone flight dia. Menyusahkan org ramai. – Dec 28, 2022