FOLLOWING news of Japan's plans to reopen the country to international travellers, Japan National Tourism Organisation (JNTO), alongside All Nippon Airways (ANA), Japan's largest airline, have launched its Beyond #MissingJapan campaign.
The campaign was inspired by social posts of people missing Japan as a result of the COVID-19 pandemic and a strong sense of eagerness among ANA's crew to welcome visitors back to Japan.
The end goal of the campaign is to excite travellers ahead of their next trip to Japan and give them an insider's head start with planning.
In a statement, ANA noted that demand for travel in Malaysia for the year ahead remains strong despite the ever-changing international travel rules and new COVID-19 variants.
This comes as good news for Malaysians itching to travel as the "Land of the Rising Sun" has been a top travel destination for Malaysians since July 2013 when short-term visa requirements for Malaysian nationals were abolished.
According to a Statista survey conducted in 2019, leading activities among Malaysian tourists in Japan include enjoying Japanese cuisine followed by shopping-related activities as well as nature and scenery sightseeing.
ANA Asia and Oceania vice-president of marketing and sales Isao Ono said, "I believe our Beyond #MissingJapan campaign will give those who have missed Japan an opportunity to rediscover the country through a series of videos featuring Asia's most well-loved personalities as well as a 360-degree first-person perspective of landing in Japan."
He added: "At ANA, we are committed to providing passengers with the best service in a safe and clean environment. We look forward to welcoming more travellers to Japan soon."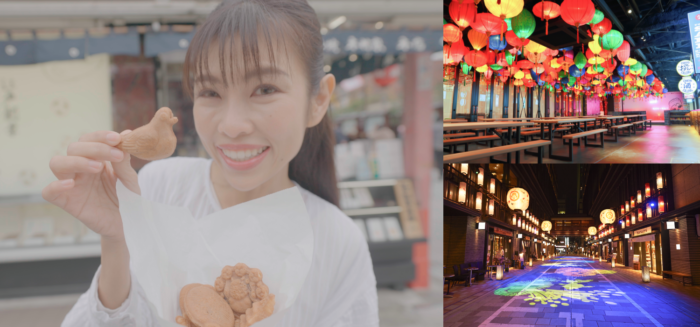 The Beyond #MissingJapan campaign shares some must-visit hidden gems, for both first-time visitors and seasoned visitors, through the lenses of seven social media celebrities, including Malaysian influencer and model Cheesie, who is famously known as the "original Harajuku Girl of Asia" after having travelled to all 47 prefectures of Japan.
In a campaign video, Cheesie is transported to Japan's Greater Tokyo, where she shares some of the can't-miss landmarks sure to be on any Japan traveller's itinerary, such as Asakusa, Tokyo's best sightseeing spot, where Cheesie is seen excitedly trying on a traditional kimono, and Don Quijote, where Cheesie wanders the aisles of a maze-like store that showcases an amazing shopping experience.
Cheesie also takes viewers along as she enjoys a delicious bowl of halal-certified ramen noodles in Naritaya that Muslim customers can enjoy with peace of mind.
Viewers also get to see Cheesie exploring Japan's more exciting attractions and lesser-known features such as Tokorozawa Sakura Town, which features a cultural arts complex with an art gallery museum and library, as well as Sanagi Shinjuku, which features unique Japanese cuisine amid an electric, festive atmosphere.
Japan's top travel hotspots can also be seen in a 360-degree video that offers a more immersive, curated experience that allows viewers to imagine themselves at the travel destinations and anticipate experiencing the activities in real life.
Beyond Greater Tokyo, the Beyond #MissingJapan campaign also features lesser-known attractions such as Kanazawa and Fuji Five Lakes through six other social personalities in Hong Kong, Taiwan, Thailand, Singapore, Indonesia and the Philippines. – Oct 23, 2022