IN ADDITION to only thinking of ways and means to free themselves from corruption charges, Barisan Nasional (BN) leaders must not lose sight of the health of the ringgit which has hit to a new historic low of RM3.27 against the Singapore dollar as well as a new 24-year-old low of RM4.69 to the greenback.
At the same time the ringgit continues to slide against the Indonesian rupiah by having depreciated by more than 4% this year.
"BN leaders are focused on trying desperately to deny their Freudian slip that revealed their innermost desires, namely that a BN victory is not the quick fix to save them from corruption charges in court," blasted former finance minister Lim Guan Eng in his latest Facebook post.
"There is no plan to deal with the financial burdens faced by the people and businesses amid escalating living cost associated with soaring prices, depreciating ringgit, rising interest rates and low real wage increase that cannot keep up with inflation and a severe foreign labour shortage."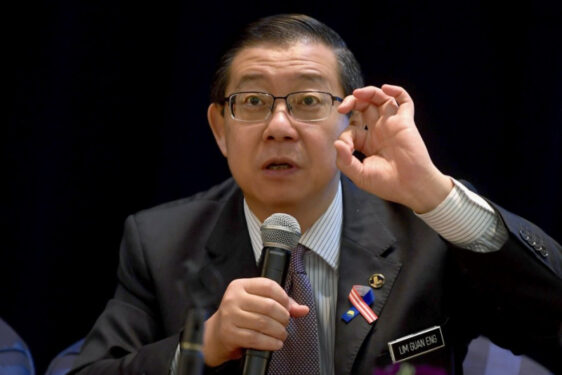 Aside from the weak ringgit, the Bagan MP said the stock market is equally not impressed by the idea of a snap poll merely three days after the Budget 2023 was tabled in Parliament, hence the possibly of Malaysia not having any Budget 2023 by year-end.
"With the financial situation deteriorating day by day, many are asking what is the government doing to help them without any Budget 2023," lamented the DAP lawmaker.
"The drop in the value of the ringgit will only add on to existing inflationary pressures and soaring cost of living. The Government cannot deny that Bank Negara Malaysia (BNM) is expected to increase interest rates again in November."
Apart from selfish political interests, Guan Eng also hit out at UMNO/BN calling for an election in the midst of the flood season and uncertain economic times that require complete focus to deal with those problems as "highly irresponsible".
"What is clear is that BN by holding the elections in the midst of Deepavali – a first in any major ethnic festival since Merdeka – is so disrespectful to the Indian community," he added. – Oct 13, 2022