HOME-GROWN biomass manufacturer Bio Eneco Sdn Bhd (BioEneco) is well-poised to expand its biomass fuel sales exponentially in tandem with increased demand from countries like Japan, South Korea, Thailand and the Philippines.
The company's confidence stem from its success in expanding its sales portfolio with recent contract wins in Japan and the Philippines. To date, the leading Malaysia-based biomass fuel developer, manufacturer and supplier has exported large quantities of high-grade biomass fuels globally.
Its products can be found and used widely in Asia's power plants and industrial plants. The company is also ready to tap into the massive household market in European countries.
For the next three years, BioEneco has in the pipeline plan to supply 2.3 million metric tonnes (MT) of biomass fuels globally. The company also aims to focus on Japan which has a projected total biomass demand of 23 million MT in 2025 which is nearly triple the current rate.
In order to facilitate its global expansion, plan is afoot for BioEneco to expand its biomass hub near Northport in Port Klang.
"Japan is the fifth largest biomass market in the world. Following the 2011 Fukushima Daiichi Nuclear Accident, the Japanese Government shifted from fossil dependency to renewable energy (RE), aiming to account for 22%-24% of its electricity mix by 2030," commented BioEneco managing director Oliver Yeo.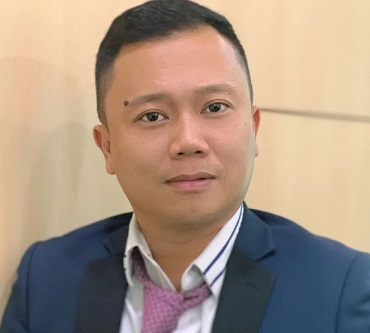 "To date, over 800 biomass power projects generating more than 16 gigawatts have been approved. This has effectively spurred the demand for biomass fuels like palm kernel shell (PKS) and wood pellets as more RE facilities come on stream."
Towards this end, Yeo said BioEneco which has secured contracts with top multinational corporations to supply biomass fuels to power plants in Japan is expecting to secure more in the upcoming months.
"As a leading biomass fuel developer, manufacturer and supplier with a strong presence in the region, we are confident that our high-quality products will be able to meet Japan's demand," he enthused.
Additionally, BioEneco is currently contracted to supply biomass fuel products to South Korea, Thailand and the Philippines. BioEneco's maiden bulk PKS shipment weighing 6,800 MT to the Philippines has recently arrived at the Port of Manila.
PKS is widely used as a clean and efficient alternative to traditional mined coal for energy generation.
BioEneco was established in 2011 to leverage the use of natural resources for the benefit of mankind. Aside from PKS, BioEneco also produces other green products which include wood pellets, empty fruit bunch (EFB) pellets and wood chips for industrial and residential use.
Its products are currently exported to countries like Japan, China, South Korea, Thailand and the Philippines. – Oct 17, 2022