BMW Group Malaysia has solidified its position as the leading premium electric vehicle (EV) provider in the country, with over 1,600 units of BMW, MINI, and BMW Motorrad EVs delivered in just eight months of this year.
This achievement surpasses the total of 1,557 units of BMW and MINI EVs delivered by the company in the entire year of 2022.
This impressive milestone not only underscores BMW Group Malaysia's unwavering commitment to providing "Sheer Electric Driving Pleasure" but also reaffirms its status as the number one premium automaker in Malaysia for the third consecutive year.
BMW Group Malaysia managing director Hans de Visser expressed the company's vision for an electric future stating, "At the heart of our vision for an electric future lies a profound commitment to electrification that seeks to reshape the future of mobility, where sustainability, luxury, and innovation converge.
"In an era marked by the imperative to transform, we are thrilled to lead the charge in Malaysia's electrification journey – bolstered by the support of our loyal customers, dealers, and partners alike."
He added that this achievement commemorates their lead, not just in the premium EV segment but also the overall EV ecosystem in the country.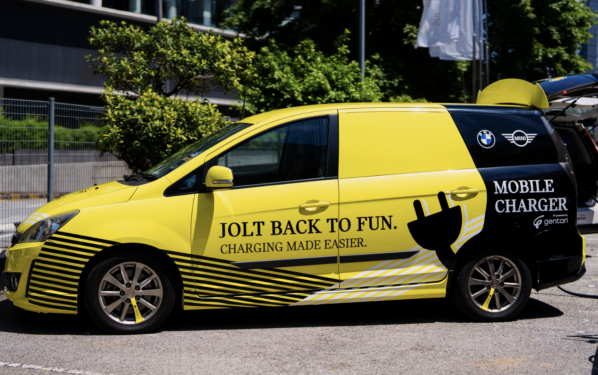 To address the concerns of potential EV owners in Malaysia, particularly regarding range and charging anxiety, BMW Group Malaysia has expanded its strategic partnership with Gentari, a clean energy solutions provider. Through its wholly-owned subsidiary Gentari Green Mobility Sdn Bhd, they are introducing "Charge Go," a groundbreaking mobile EV charging service designed to provide on-the-go DC fast charging.
Hans emphasised the importance of industry-wide collaboration stating, "We are thrilled to bring our mobile charging vehicle concept—one that we unveiled earlier this year—to life with Gentari. Our partnerships with key players like them underscore our belief that industry-wide collaboration is the engine driving the transformation towards an electric future."
Meanwhile, Gentari Green Mobility Sdn Bhd CEO Shah Yang Razalli further added, "This mobile charging solution is a product of the collective effort amongst local industry players, including SMEs, to strengthen the local EV ecosystem by coming up with our very own and locally designed solution in this space."
"This solution, the first of many to come from Gentari, aims to bolster range confidence, making the transition to EVs an easy one."
Moreover, to celebrate their success and promote sustainable mobility, BMW Group Malaysia is collaborating with local charging providers ChargEV, JomCharge and Gentari to offer exclusive unlimited-charging packages for BMW and MINI EV owners in Malaysia.
From Oct 1 to Dec 31, 2023, the first 200 registered BMW and MINI EV owners can purchase the package for RM2,400 and RM1,800, respectively, providing unlimited charging at all ChargEV or JomCharge and Gentari facilities nationwide for 12 months upon activation.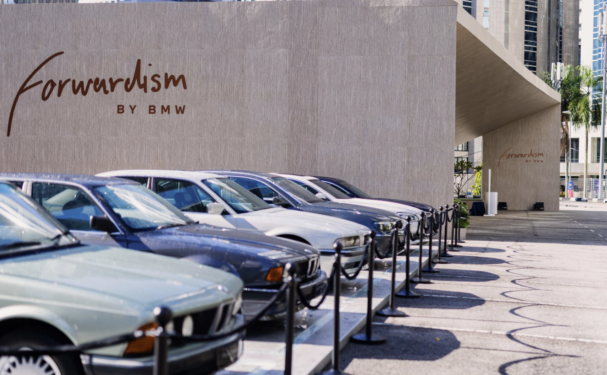 Furthermore, BMW Group Malaysia is hosting "Forwardism, by BMW," an exclusive event aimed at presenting an immersive and interactive experience of the BMW Group's Forwardism philosophy which combines art with luxury and pushes the boundaries of automotive excellence.
Members of the public will have the opportunity to view and experience the BMW i7 up-close and explore the BMW Group's vision for sustainability. This event is open to the public via registration.
As part of their commitment to sustainable mobility, BMW Group Malaysia is also hosting the "Forwardism Pop-Up by BMW," which showcases the company's portfolio of electric vehicles, including the BMW iX1, BMW iX3, BMW i4, BMW iX, and the highly celebrated BMW i7. These models are available for test drives, allowing attendees to experience "Sheer Electric Driving Pleasure" firsthand. – Sept 22, 2023