IN light of the recent flood crisis that devastated several parts of the country especially the Klang Valley, Boss Mama has stepped up to donate undergarments to those affected by the flood.
Boss Mama is co-founded by two Malaysian mothers who had noticed a gap in the market when searching for good breast-pumping bras that were functional, comfortable and discreet for every-day wear.
"What started off as a small goal to share the cost of 50 Real-Support Bras to donate was achieved within a few hours," said the company spokesperson in a statement.
Requests to donate more bras quickly poured in, and the company decided to open up the donation drive to the public – for every RM35 donated, the public essentially purchased a Real-Support Bra for a flood victim in need.
In just three days, Boss Mama revealed that it has received enough funds to donate 360 Real Support Bras to flood victims.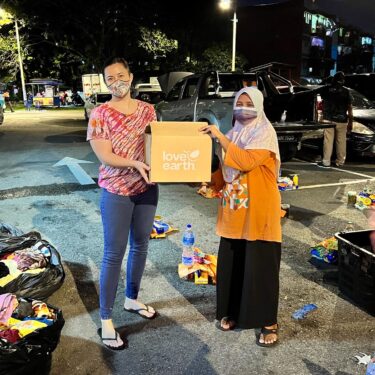 According to the statement, 100 bras were donated to flood victims in Dewan Jati, Seksyen 16, Shah Alam and 100 bras were donated to Kampung Melayu Subang, funded by Happy Bank Crew.
Meanwhile, 80 bras and 50 pairs of panties were donated to Fat Squad, who requested for plus-size undergarments; 50 bras were donated to Kita Fund, who distributed them to affected women in Selangor and Pahang; and 30 bras were donated to private self-funded initiatives by Boss Mama customers.
"Boss Mama truly believes in giving back to the community, seeing as to how much joy and relief they have given breastfeeding and breast pumping mothers in only the first year of our operation," the spokesperson remarked.
"Despite being a small, self-funded company, we have stepped up to provide for disaster-stricken women while many established companies had only provided the bare minimum or worse, stayed silent." – Dec 30, 2021