RAFIZI Ramli has hit the nail on the head when he admitted that "politicians and leaders have played a role in weakening the country's economy".
This is the first time that a Cabinet minister has accepted responsibility for the way how the Malaysian economy has been managed before November 2022 and since the Pakatan Harapan-Barisan Nasional (PH-BN) alliance formed the unity government.
The economy minister said this during a public debate wiith Bachok MP Syahir Sulaiman on Wednesday (Aug 9).
Rafizi's honesty has at least restored people's confidence in his leadership compared to the early months when he was trying to figure out his role. Dealing with the cost of living, for example, is an area that falls under the Domestic Trade and Industry Ministry and not for Rafizi to delve into.
Contrary to popular beliefs, the rising cost of living is not due to merely the escalating cost of goods and services. Whether we like it or not, this is part and parcel of inflation.
Increase in world population means increase in demand for goods and services; unless there is a surge in productivity, the supply will be unable to meet the demand, hence, prices shoot up.
People will feel the pinch if salary increments are not in tandem with the rising cost of living. For this reason, the Madani government has done the right thing within their jurisdiction by raising the salaries of government employees. Hopefully, the private sector will follow suit.
Unless both the middle- and lower-income groups have disposable income to spend, the economy will come to a grind.
This is why those in the higher income bracket should not complain that the Madani government has done nothing that benefits them. Until the income disparities are dealt with, the country's economic wheel will still find it difficult to kickstart.
What now?
There is a saying: "The first step to solve any problem is to acknowledge that there is a problem." Rafizi's statement has come across as one who is willing to deal with the issue at hand.
The Pandan MP should now start developing economic policies that can help resuscitate the country's economy. For example, innovative tax incentives given to local investors may boost business expansion, creating more jobs.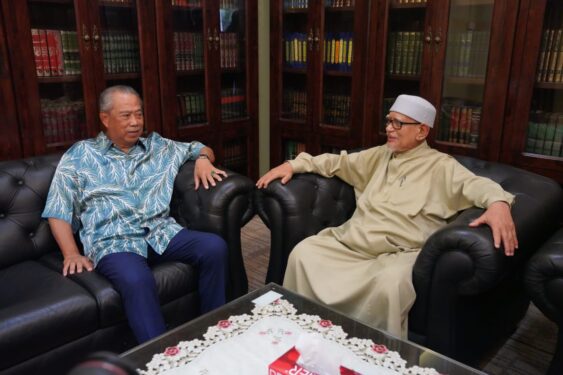 It has been a while since the government has put in place special incentives for international marketing activities to promote Malaysian products and services overseas. Can the Economy Ministry with the help of the International Trade and Industries Ministry (MITI) come up with better incentives?
The economy can only be stimulated when there is aggressive marketing; hence, his ministry should come out with innovative policies to stimulate more marketing and advertising expenditures that can generate sales.
During the first tenure of former prime minister (PM) Tun Dr Mahathir Mohamad, the gross domestic product (GDP) was largely propped up by many of his mega projects which often do not make financial sense or hardly justifiable by the returns on investment (ROI). We know that even if the economy was robust back then, it was unsustainable.
What Rafizi's ministry should do now is to bring down the unemployment rate to a new low and help companies re-invest their profits, among others. With every investment, new jobs are created.
It is also time for the Perikatan Nasional (PN) lawmakers to take cognisance that they are equally responsible when investors choose to invest elsewhere.
The way the 2R issues in particular (race and religion) are played up by lawmakers particularly from both PAS and Bersatu is unhealthy to the country's economy. Investors will not put their monies in countries with poor governance or prone to a change in government every other year.
To build the country's economy is to create a bigger cake for everyone to share, not fight over who owns the cake. This is why it is important for people to reject those who continue to fan the 3R (race, religion and royalty) sentiments.
Politicians will not be bothered even if the country is burning. They will continue to do the peacock dance, unless we play a different tune and tell them we bought the tickets for a duck dance. – Aug 11, 2023