TAPPING into the increasing popularity of one of the top-selling acts, department store chain Metrojaya is the next in line to launch an exclusive Bangtan Sonyeondan (BTS) pop-up store featuring themed merchandise inspired by some of the South Korean boy band's popular tracks.
Holding firm to its mission to provide the best and beyond with the latest trends and selections, Metrojaya is bringing this surreal experience to Sabahan ARMYs from now until Jan 15, 2023, with a variety of merchandise to pick from, including accessories, bags, clothing, and stationery, all inspired by BTS' hit tracks such as MIC DROP, DNA, IDOL and Boy With Luv. 
The BTS POP-UP event (Space of BTS) opened its doors on the first floor of Metrojaya, Suria Sabah Mall in Kota Kinabalu, Sabah, yesterday (Oct 28), and will only be in town for three months, so hurry!
HYBE IP, an independent corporation that leads HYBE's IP business, previously operated a new form of experiential space complex under the name BTS POP-UP: House of BTS in October 2019 and Map of The Soul: 7 in October 2020.
This time, the new upcoming pop-up store will offer yet another unparalleled experience for customers in Sabah. 
Space of BTS, on the other hand, is an exclusive offline event previously held in South Korea, Singapore, the Philippines, Canada and Dubai. 
The concept store is a collaboration with Metrojaya department store and for the first time in Malaysia, will be showcasing different themes in one BTS pop-up: Space of BTS, In The Soop, Permission to Dance, Map of The Soul and TinyTan.
Each branch is harmoniously highlighted in its theme of iconic colours. The store also features Instagrammable spots with a variety of decorations from different themes.
Signature space
Besides that, there is a signature space for the well-loved TinyTAN animated characters inspired by the BTS members. A variety of products, inspired by BTS' hit tracks, will be offered for visitors, exclusively at the pop-up.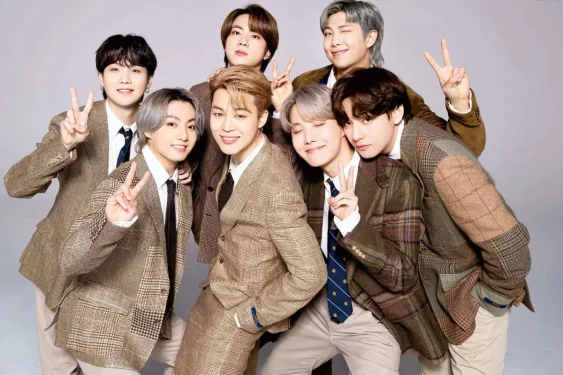 Guests who wish to visit the pop-up will have to join a queue outside the store entrance though. A token will be provided at the entry point for crowd control management.
Entry registration will commence at 10am and close at 9.30pm daily. However, it may close early depending on the situation of the pop-up store.
To further excite the ARMYs in Sabah, Metrojaya also collaborated with PLAY LINE FRIENDS, a concept store based on LINE FRIENDS and one of the world's fastest-growing character brands, for a remarkable in-store experience to win the hearts of its customers with the stylish and adorable characters, including BROWN, CONY, SALLY, and BT21.
LINE FRIENDS is a global character brand that originally started from LINE FRIENDS, created for use as stickers for the leading mobile messenger app LINE and its 200 million active users worldwide.
The PLAY LINE FRIENDS pop-up store, also at Metrojaya, Suria Sabah Mall, will have various merchandise which is both practical and adorable – perfect for any occasion!
Shoppers will also receive complimentary character balloons from Metrojaya with every RM300 spent in-store.
The PLAY LINE FRIENDS store first opened on Oct 9, 2019, in Insa-dong, Seoul, Korea. Following its success, the brand launched its two stores in the Philippines, followed by Singapore in 2020, and is now back in Malaysia once more. – Oct 29, 2022
Main photo credit: Metrojaya