THE current political dynamics and impending election suggest that the Government will need to loosen its purse strings to engender a feel-good factor.
Expectations are for a market-friendly Budget 2023 containing "goodies" for individuals and businesses but the quantum of hand-outs and pump-priming initiatives will be tempered by the lack of fiscal headroom, according to RHB Research.
"This is considering the expectation of a slowing economy in 2023F with investors also looking out for additional taxes on the private sector," opined head of research Alexander Chia in a Budget 2023 preview.
"We see the consumer sector as the biggest beneficiary."
With Barisan Nasional (BN) strategists confident that the electoral winds have shifted in their favour, RHB Research expects no stone to be left unturned to ensure that the budget offers every assistance to the electorate at large, and to assist businesses in recovering from the ravages of the pandemic.
"However, with the debt-to-GDP (gross domestic product) ratios creeping higher, coupled with a rising subsidy bill that will continue to escalate the later GE15 is held, we believe the Government will need to be mindful of the fiscal deficit," reckoned the research house.
"Also we cannot rule out new revenue-raising initiatives or the postponement of planned expenditures."
As it is, RHB Research is of the view that macroeconomic risks remain centred on the monetary policy trajectory, coupled with an evolving geopolitical environment that continues to give investors pause for thought on the prospects for risk assets.
"The market's attempt to price in the outlook for 2023 continues to be stymied by limited visibility, leaving investors on the fence," the research house pointed out.
x"We advocate a core defensive stance, coupled with a trading mentality. Investors should also seek attractive entry points to nibble on weakness."
Generally, more punitive taxes on the brewery and tobacco sectors are improbable as it will likely be counter-productive, according to RHB Research.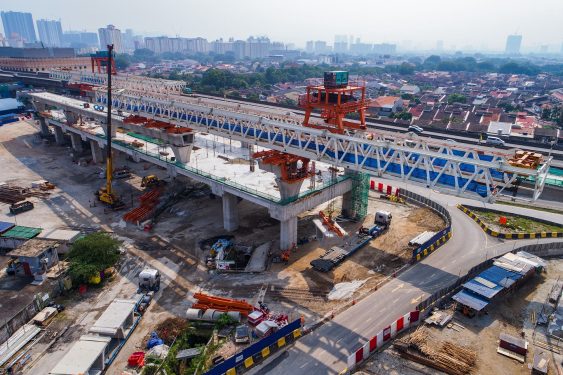 It also has low expectations on any significant incentives for the property sector while construction may see headlines from some pre-polls pump-priming but this is likely to be skewed towards smaller contractors.
"Larger projects could still be announced but these would require private funding requirements," projected the research house.
"Also, the Government is unlikely to increase gaming taxes as the industry was badly affected by the pandemic. We also believe the NFOs (number forecast operators) will get to maintain 22 special draws in 2023 to maximise tax revenues."
Elsewhere, the automotive sector may receive a fillip from incentives to expedite EV (electric vehicle) production and adoption with an outside chance of greater clarity on the forthcoming excise duty reform.
For now, RHB Research remains "overweight" on banks, non-bank financial institutions (NBFI), oil & gas (O&G), healthcare, basic materials, gaming and technology. – Sept 19, 2022